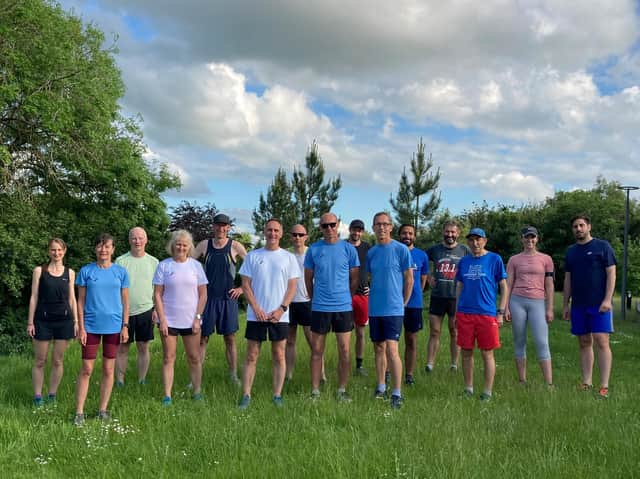 Rugby & Northampton AC are looking to widen their appeal to road and trail runners in Rugby and will launch two new running groups in the town on Tuesday, June 29.
The new groups will be mixed (men and women) and are aimed at runners who typically run 5k in between 26 and 35 minutes.
Alison Cobb, one of the club's qualified run leaders said: "We're a really friendly and inclusive club and want more people from a wider range of abilities to come and run with us.
"We know there are lots of people running in Rugby. People find they get a lot more out of their running when they run with a group."
Laurence Scott, also an experienced run leader added: "You don't have to be an amazingly quick runner to come and join us.
"The first new group will be aimed at people who typically run 5k in 26 to 30 minutes and the second for those who would do that in 30 to 35 minutes.
"We've got a great team of run leaders and supporters together to make sure that everyone gets what they want from their running and no-one will get left behind."
The new groups will follow a programme that includes road and trail runs, field sessions that gently introduce runners to intervals and speed work, with the odd 'pub run' thrown in for good measure.
The new groups will start on Tuesday, June 29 and will operate from the RNAC clubhouse next to the Queens Diamond Jubilee Sports Centre.
Sessions will start at 6.30pm on Tuesdays and Thursdays each week.
Anyone interested in joining the new groups should email [email protected] for more details.