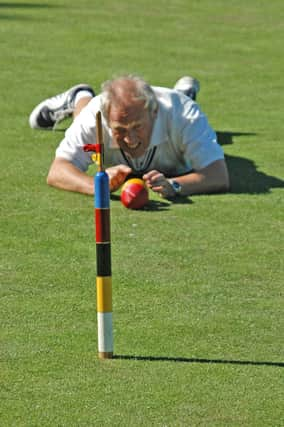 In the morning matches, Kenilworth's top ranked player, Adrian Morris, took on the visiting captain, Tony Johnston, but an early tactical error by Morris, gave away a seven-hoop lead. The Eardisley player maintained this lead and eventually won 16-10.
The other games were wins for Kenilworth but by the slightest of margins. Cliff Daniel won his match 13-12 and Philip Wood 14-13.
In the afternoon matches Morris had an easier win by 26-10 and Wood won by 17-10.
The final game was close for much of the game but Daniel took some risky shots towards the end which didn't come off giving the game to the in-form Johnston by 18-9.
This gave a win to Kenilworth four games to two.
To find out more about Croquet, visit www.ktscc.co.uk/croquet