The NASL is made up of six regional leagues across England and Wales, with over 300 teams and over 12,000 swimmers aged from 9 years to full senior internationals – competing in a mixture of individual events and relays.
The regional rounds were held in October, November, and December 2022, with the top 20 clubs proceeding to the Grand Finals in Cardiff.
Representing the West Midlands, this is the second consecutive year Leamington has qualified for the finals' weekend, travelling to Cardiff to contest the 'B' Final for clubs ranked 11-20.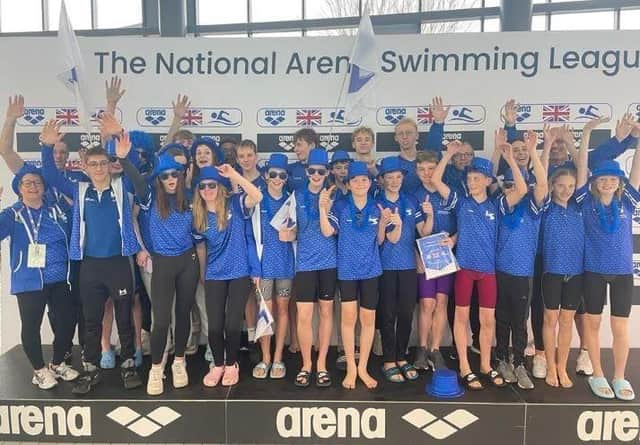 Leamington's swimmers finished a credible 10th in what was a hard-fought final, an enormous achievement for a club of Leamington's size.
Undaunted by big city clubs like Cardiff, Peterborough and Cambridge, Leamington's 23 swimmers – led by captains Louis McAuliffe and Annabel Crees – rose to the occasion with some incredible individual and team swims.
In a spirited team performance, special mentions need to go to Annabel Crees who led from the front, gaining the club's first-ever win in the final in the 15/16 years 100m backstroke, as well as taking third place in the 17 years and over 100m backstroke.
And Leamington's younger swimmers didn't let the occasion overwhelm them, with particularly impressive performances from 11-year-olds Issey Cleary and Pip Harding, who swam personal best times in both their individual races.
Also in strong form were 15-year-olds Charlie Rounce and Dan Wilkes, both claiming club records in the 100m butterfly and 100m breaststroke respectively.
Graham Nash, Head Coach said: 'I am incredibly proud of all the swimmers, not only to qualify for the final again, which is a great achievement in itself, but also how well they represented the club in the final against such strong competition – for many it was their first national event. Well done to all the swimmers and supporters – it was a fantastic day."