Leamington unlucky to come away empty-handed after defeat at Berkswell & Balsall
Leamington put in another very positive performance this season, against league leaders Berkswell & Balsall and were unlucky to come away empty-handed after a 24-12 defeat.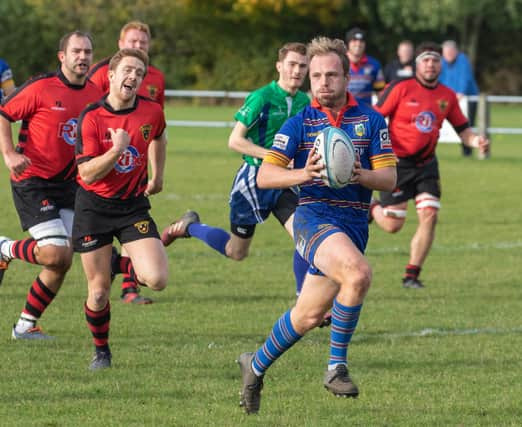 The home side, playing against the slope in the first half, opened up with some strong running and Leamington's Kofi Miller and James Dunne were quick to react and clear the danger. Then, from a lineout, Gareth Shuttleworth broke away and with Miller in support, the pair nearly forced through an opening for the visitors.
On 11 minutes, Leamington won a lineout and caught the home side cold, with a neat catch and drive, at speed, covering over 30 metres, before skipper, Craig Smith got the all important touch down. Dunne was just off target with the conversion attempt.
Miller once again caused the home side trouble, with a catch and run before Full Back, Josh Jones made an interception that nearly brought reward.
With Leamington playing some high octane rugby, they were stunned when the home side charged a kick down and broke clear to score under their posts just before the interval.
The sloping pitch now favoured the home side and their tactics in the second half was to kick for position at every opportunity. This brought them a try, following a drive from a scrum and a further, converted score soon after.
Despite this setback, Leamington produced some more quality rugby to get them into bonus point country.
A run from Shuttleworth was halted unfairly and James Dunne sent the ball into touch giving his side a lineout.
With possession secured, the Leamington pack set up another strong drive towards the Berkswell try line. with Louis Dunbavin finishing the move off.
Leamington had further opportunities to break down the home side with a clever run from Ed Gray and a drive from John Brear.
However, in the dying moments of the game the home side mustered up a final charge at the Leamington line and secured a bonus point win with a try in the corner, expertly converted.