Thirty girls from around Warwickshire attended the free girls' rugby camp, which was organised by Old Leams Women's team.
The camp focused on all round player development for players who were picking up a rugby ball for the first time to team building, for the more experienced players individual positional skills and unit skills, while the senior OLS players, passed on tips to the new generation.
The women's side at Old Leams are really passionate about creating a fun environment for girls to play rugby and the girls section has gone from strength to strength with the support of the senior side who are currently top of their league.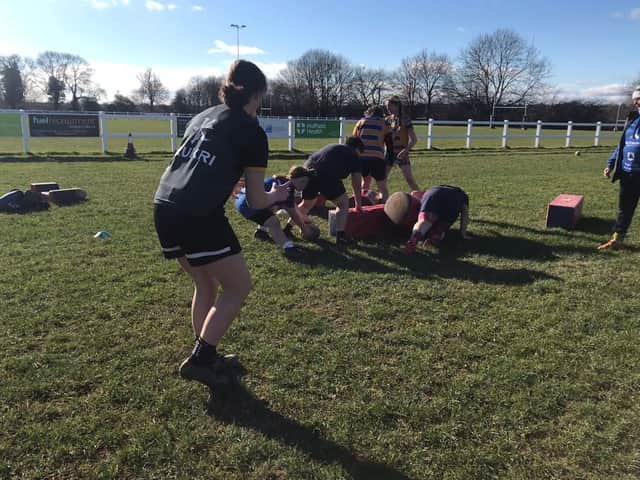 The Girls Team's train on Wednesday night 6.30pm-7.30pm and new players are welcome to come along and give rugby a try, no experience is required,
Women & Girls Chair Gemma Lewis said: " Hosting a free girls camp has always been something we wanted to do as a club. We have run several RFU Inner Warrior Camps in the evenings, but we want to offer a little bit more for the girls to get a real taster of what it's like to play rugby at one of the oldest teams in the country.
"It was important to make the day free of charge, meaning girls from all background are able to give rugby a try, We hope to hold many more camps over the next couple of years".
Old Leams Women's side started back in 80s by Helen Aims and has seen players progress to play for their country.