A truly great weekend of orienteering was held at Hambleden, near Henley, overlooking the swollen Thames river. The pristine private woods provided some spectacular courses for the Saturday British Night Championships and the annual major fixture, the Chiltern Challenge on the next day.
The organisers, Thames Valley Orienteers, welcomed over 1000 entrants who ran through the beautiful beech trees and up and down the steep sided valleys and who were also treated to great views and occasional glimpses of hares, deer and yes, wallabies!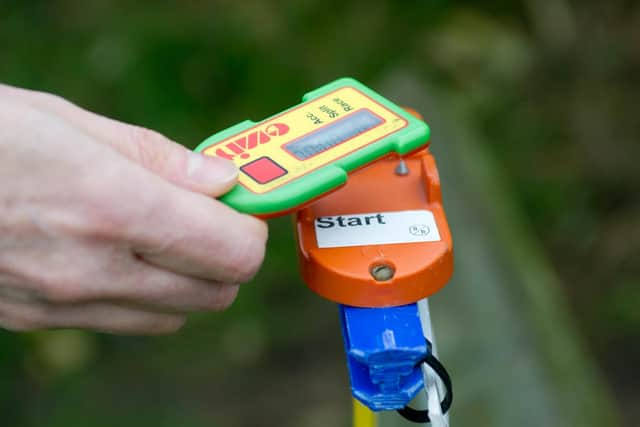 Wearing head torches at the night championships were several club members who navigated to earn some great podium finishes. Achieving 2nd places were Peter Carey on the M75 3.9k course in 53.34mins, Sheila Carey on the W70 Long 3.9km course in 56.49mins only 29 seconds behind the winner, Anne Straube 55.21mins on the W45 Long course and Alistair Powell 72.58mins on the M40 Long 9.8km course with 345 metres of climb. New club member Philip Vokes was 3rd on the M21 Long 11.9km course with 380 metres of climb taking 68.06mins. Sam Leadley was 4th in 70.16mins on the M20 Long 9.8km course and Liz Phillips 9th on the W55 Long 4.7km course in 73.27mins.
At the Chiltern Challenge Philip Vokes M21 continued his success by winning the Black course, 13.2km with a massive 540 metres of climb, in 71.37mins. Lesley Ross was 2nd W50 on the Blue 7.9km course in 62.16mins, Nadine Wright W21 was 6th on the Green 5.4km course in 49.58mins and Sheila Carey W70 was 1st W70 on the Short Green 4.5km course in 51.36mins.
Octavian Droobers welcomes newcomers of all abilities to this fun adventure outdoor sport, runners and walkers, of all ages 5 – 85 years, to its next event on Saturday 14th March at Ryton Pools Country Park, Bubbenhall. A variety of course lengths from 1.5km up to 5km around the park have been planned. Families especially enjoy this as it is often likened to a treasure hunt. One advantage is that there is no need to pre-book your place, just turn up anytime between 10am and 12noon, instructions will be given and compasses can be borrowed. In addition every junior has the opportunity of signing up prior to the event to compete for their school in the Octavian Droobers Schools Orienteering Championships, See website for entry details. For full details see www.octavian-droobers.org or call 01926 632189.