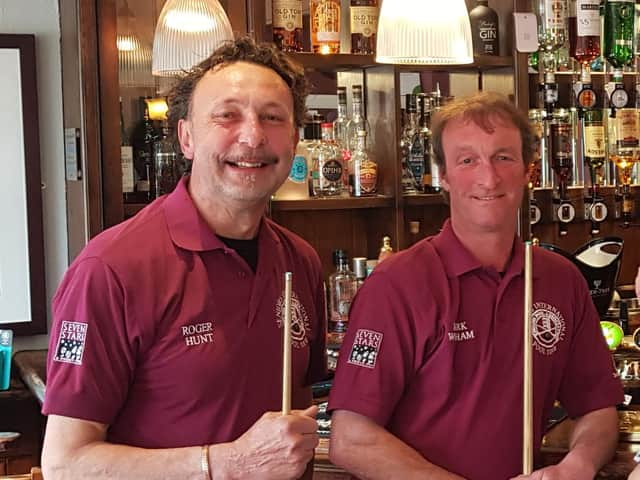 Roger Hunt and Mark Winham will be competing on the UK Seniors Pool Tour again this year, with events in Bury, Great Yarmouth, Weston Super Mare, Derby and Leicester. They are very grateful to sponsors Merchants Inn and Seven Stars for their support.
Two Rugby pool players, Roger Hunt and Mark Winham are again embarking on the UK Seniors Pool Tour, starting in Bury, Manchester. The rounds will take them to Great Yarmouth in April, Weston Super Mare in July and Derby in September, finishing in October in Leicester.
Roger has been competing on the tour since it started in 2011, but this will be only Mark's third year.
After his successes last year Roger's ranking is now in the 20s, and he hopes to win as many games as possible to bring that down further to make the top 16 who are seeded for next year.
There will be 128 contesting the tournament for over 50s, with a further 32 in the over 60s masters event.