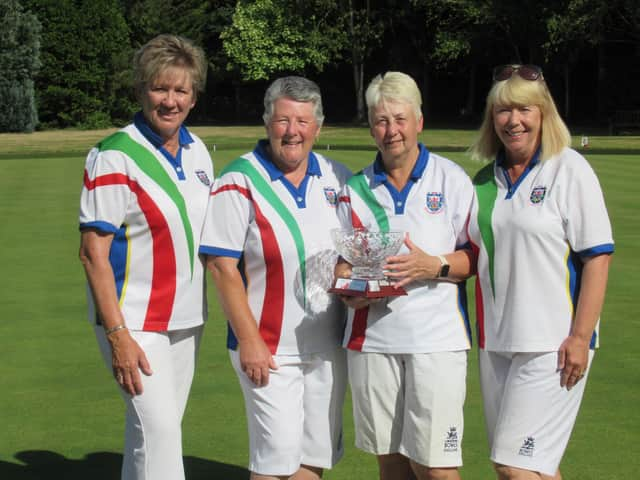 The 2022 Warwickshire County Bowling Association Senior Fours champions. (From left to right) Anita Cowdrill, Jenny Wickens, Janice White and Dawn Horne.
Having won through several rounds played earlier in the season, Spa's quartet eased past Nuneaton in the morning semi-final by 25 shots to 9.
It set up a final with a rink from Stratford with Leamington opening up an early 9-3 lead, But White and co found themselves pegged back to 9 shots apiece after 9 ends. However, they steadied the ship and with an unassailable 22-10 lead with just one end remaining, their opponents conceded the game.
As Warwickshire champions, the Spa team will represent the county at the Bowls England National Championships, to be held at Victoria Park, Leamington, between 25th August and 11th September 2022.