Rugby & Northampton make history as first club to take top six places in East Midlands Grand Prix
Victory for Dominic Jones and Hayley Munn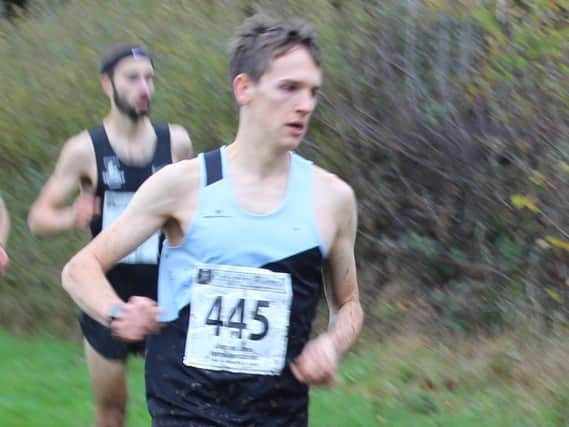 Road racing has been significantly restricted during the covid pandemic but racing is back in a modified manner, writes John Gercs.
Local clubs have been organising a series of evening road races across region under the banner of the East Midlands Grand Prix. Races have seen the athletes start in waves with covid protocols in place.
The third race in the series took place at Harborough on Tuesday (July 6) and it produced a truly outstanding set of results for the Rugby and Northampton athletes
The 5 mile course sees a long down hill section followed by a flat middle part and a long drag up hill to the finish. The race started with a small group of athletes together at the front and this group was whittled down as the race climbed to finish. The victor was Dominic Jones in an outstanding 25 mins 13 secs. Dominic has made massive improvements in the last year and is in full training for the rescheduled London marathon in the Autumn. Just behind Dominic came Elisha DeMello, fresh from his recent marathon exploits, where he smashed the club record with 2 hrs 21 mins. Third place was taken by Ben Musgrove, who is now fulfilling his potential after several years interrupted by injury - Ben ran 25 mins 31 secs. Alistair McDonnel was just behind in 4th position, a few seconds behind and he was followed by Haydn Arnall with a new personal best of 25 mins 56 secs. The top 6 of R and N athletes was rounded off by David Green with an impressive 26 mins 34sec. This is the first time, any club has filled the top 6 positions in any East Midlands Grand Prix race.
Not to de outdone, Hayley Munn, making a welcome return to racing, took the ladies crown with an impressive 30 mins 5 secs.