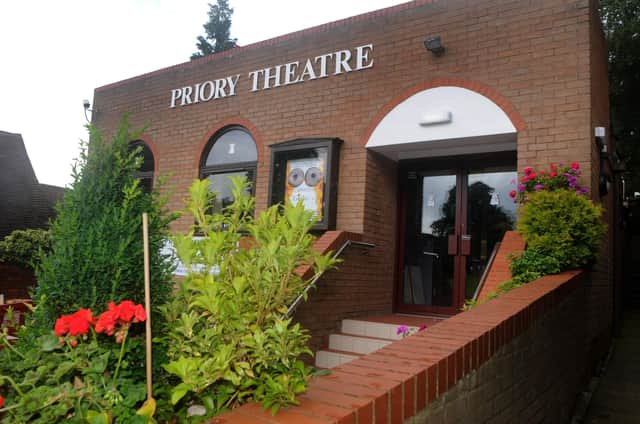 Agatha Christie's And Then There Were None is the world's best selling mystery novel, though its title has metamorphosed as cultural mores have changed, and it has been performed countless times. So the challenge for a theatre is how to bring something new to the stage for a play that was written two months after the start of the Second World War.
This murder mystery was set in the sitting room of an Art Deco mansion. Like several games of Cluedo running consecutively, multiple murders by numerous methods happened in various locations in and around the house. Christie's stories can be dismissed as a products of their time but The Priory presented a slick and assured performance that moved along apace. The cast maintained the middle class privileged ambience of the fateful house party as gradually and inevitably they discovered the truth that sin will find you out.
Neil Bain was the voice of respectability and reason as retired judge Lawrence Wargrave, whilst Ralph Toppin-McKenzie gave an assured performance as the urbane Harley Street doctor whose previous alcoholism had led to a patient's death. Natasha Lea had the right amount of sanctimonious self-righteousness as the Bible-quoting moralist. Mike McCluskey briefly had a very dubious accent, more Australian than South African, before he was able to revert to a much better Cockney accent and gave a convincing performance as former bent CID copper.
The ever-reliable Paul Sanders was Rogers the butler, destined with his wife Ethel (Priory regular Ruth Jones) to be early casualties. Emily Mort provided the glamour as Vera, the secretary, but even she had a guilty secret which proved her downfall.
Once again The Priory tapped into a rich seam of talent with the director Nicky Main, cast and crew satisfying the public's love for Agatha Christie's plays as shown by what is a well-deserved almost sell-out run for this production.
And Then There Were None runs at the Priory Theatre until April 8. Visit priorytheatre.co.uk to book.