Review: The Smyths bring disciples of Morrissey and co to rapture in Leamington
Steve Miller reviews The Smyths at the Assembly, Leamington, on September 16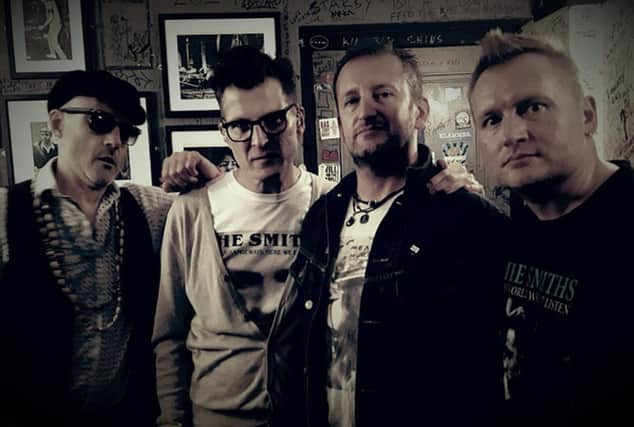 The Assembly last Friday became a temporary parish for disciples of the world's most revered Smith's tribute act, The Smyths.The lights dimmed, and the expectant 400-plus devotees were treated to Prokofiev's magnificent Montagues and Capulets. An entrance piece full of pomp and circumstance, and befitting a band with a lyrics bursting with references to classic literature.
The band took to the stage with the pensive and misunderstood Reel Around the Fountain straight in with intent, and the first set was underway.Sheila Take a Bow and Shoplifters of the World kept a steady pace, followed by a rousing Panic prompting a sports-like chant of 'hang the DJ' (not a gig for Guetta, Harris or Tiësto then).The set featured many tracks from the album Strangeways Here We Come (celebrating 35 years) including Girlfriend in a Coma and Unhappy Birthday finishing with I Won't Share You sung with feeling by the Smyths' Morrissey, a serenade-like offering to the adoring Warwickshire faithful.The second set opened with the up-tempo Hand in Glove performed by a clearly focused and refreshed unit keen to deliver.William, It Was Really Nothing sounded as fresh as when conceived in 1984. Accurate recreations of The Boy with the Thorn in his Side, Ask and Heaven Knows I'm Miserable Now' evoked memories of Rough Trade Records' finest at their pinnacle.Genuine fervour ensued with the climax of the set This Charming Man followed by the bombastic Bigmouth Strikes Again.
A cacophony of noise demanded an encore which duly followed with the anthemic There is a Light that Never Goes Out, and the haunting How Soon is Now completing the passionately accurate and lovingly performed tribute to Manchester's musical Poets.So, no floor gazing as was required in the day, just grateful, celebratory, fervent chanting and singing, to an institution revered and misunderstood in equal measure, but now the stuff of cultural legend.It was superbly performed by the band, their worldwide popularity justified with 20 years on the road playing to full houses.OK, it's not Messrs Morrissey, Marr, Rourke and Joyce. But honestly, what difference does it make?