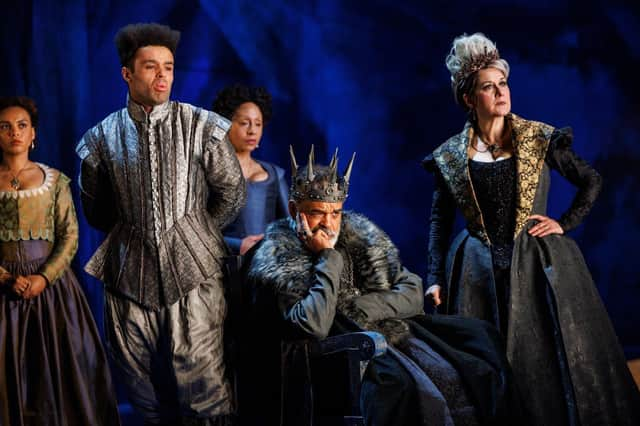 This is what a great director can do: make one wonder why a play has been so overlooked for so long.
Cymbeline has rather languished in the shadows of Shakespeare's work. It is not particularly quotable; there are no well-known scenes; it is impossible to categorise. Almost all his other plays are more satisfyingly comic or tragic or historical. By comparison, Cymbeline is a hard sell.
But it can rarely ever have been placed into more loving hands than those of Gregory Doran. This is his 50th production for the RSC, from where he stepped down as artistic director in 2022 after ten years in the role. And this may well be his finest directing job yet.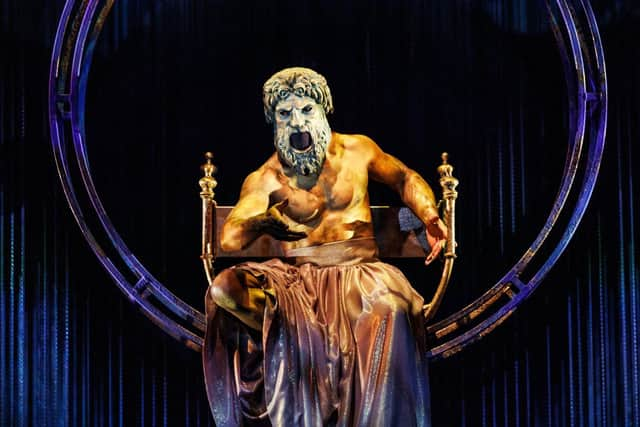 Doran resists any temptation to make this complex, strange, B-side of a play modishly relevant or imbue it with any particular message. Rather, this is a triumph of trust: trust in the text, trust in the cast and, most importantly, trust in the audience. At a time when so many shows seem desperate to tell us what to think, Doran is content simply to let us feel.
Cymbeline is a difficult play to summarise. Its title character is a king in ancient Britain. To his horror, his daughter Imogen secretly marries Posthumus, a commoner. When Posthumus is banished, Imogen is falsely accused of infidelity and their love is tested. Romance, deception, political intrigue, beauty, buffoonery, beheading – it's all here.
The production is uncluttered, the staging simple, gimmickry entirely absent. Rather than imposing himself on proceedings, Doran gets out of the way, although every syllable is infused with his passion. The result is an array of magnificent performances. Voices are big, personality fills the stage, and what could be a muddled tale is told with clarity, energy and momentum. Peter De Jersey is a rampaging Cymbeline, Amber James a witty Imogen, Ed Sayer a heartbreaking Posthumus, Alexandra Gilbreath a deliciously raspy Queen, Jamie Wilkes a convincingly slimy Iachimo, Conor Glean a thuddingly vainglorious Cloten – we could go on like this with every member of the cast. Each brings a distinct and vibrant colour and tone; it is apparent they have not so much been directed as conducted like an orchestra.
Great credit too is due to composer Paul Englishby, whose music floats between the ethereal and the earthy; his first song here is a comic highlight, his second tear-jerkingly tender. Designer Stephen Brimson-Lewis keeps things bold and crisp: the value of his restraint becomes breathtakingly apparent in a thunderous moment of theatrical immensity in the play's final part.
There are problems with Cymbeline that even Doran cannot solve. Foremost among these is its length: including intervals, it runs for nigh on three and a half hours, and its epic duration may seem unearned. The last scene especially feels interminable. But perhaps these are not problems to be solved: a refusal to be neat could well be its best quality. And it is unquestionably all entirely worth it by the end.
Lesser productions of great plays are quite common. But here is a great production of a lesser play; and it is wondrous. Hopefully, Doran is just getting started.