RSC review: The Empress is an enlightening if unsubtle pleasure on Stratford stage
Peter Ormerod reviews The Empress, presented by the RSC at the Swan Theatre, Stratford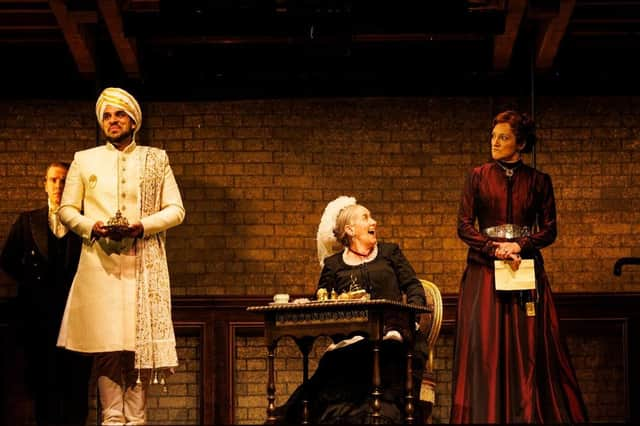 One voyage, four people, four remarkable tales, one story that continues today: you cannot fault the ambition of The Empress.
Tanika Gupta's play begins in Queen Victoria's golden jubilee year of 1887, and begins on a boat travelling from India to London. Among its passengers are the 16-year-old Rani Das, the sailor Hari, the politician Dadabhai Naoroji and Abdul Karim, who arrives in England to serve Victoria as a waiter. None knows quite what to expect, and none could predict what would follow.
Rani seeks works as a nursemaid, known as an ayah. She encounters hostility, condescension, racism and abuse; she also find true friendship, hope and love. Hari is raw but big-hearted; Naoroji becomes Britain's first Indian MP, a position from which he campaigns for his country's independence; and Karim find himself drawn close into Victoria's affections, to the vicious distaste of her courtiers.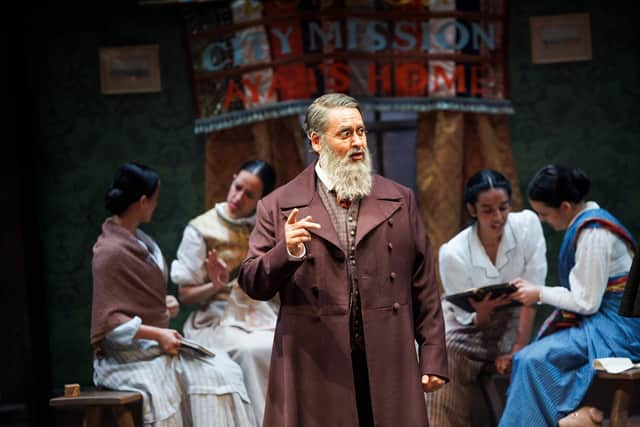 Each character is worthy of a play in their own right, especially given that two are real people; indeed, Karim was the subject of the 2017 film Victoria & Abdul, while Naoroji became known as The Grand Old Man of India. But Gupta does admirable justice to each of them, weaving their stories with skill, drawing connections and contrasts along the way.
This is a solid, well-built work, elevated by two especially strong performances. Tanya Katyal is luminous as Rani; she has the most expressive eyes and uses them expertly. Alexandra Gilbreath is one of the RSC's more dependably watchable actors and here invests Victoria with wit, grit and compassion, finding the heart within the haughtiness. Pooja Ghai's direction is impressively clear, allowing for much humour, while Rose Maggoria's design conjures an array of scenes and settings with grace and imagination.
The Empress is not a subtle play. Its characterisations verge on the simplistic; the script generally lacks lyricism; everything is on the surface and rather on the nose. There is no mystery here; rather than asking questions, it gives answers, which rarely makes for great theatre. But there is enough in the spectacle, the performances and the stories to make for an enlightening and enjoyable production.