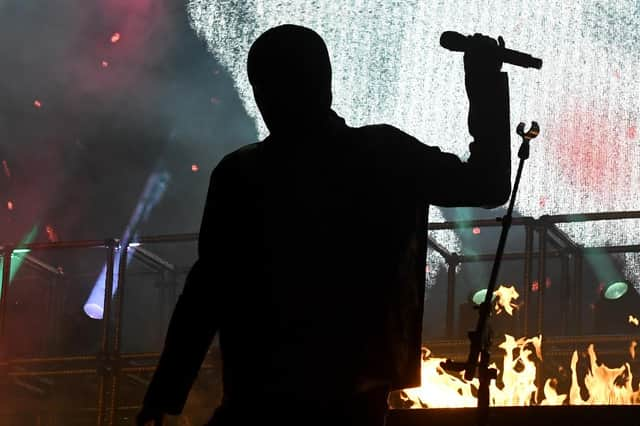 Get some of these great events in your diary...
There's a great choice of quality music, theatre and more coming up in the next few days.
Half-term activities, Compton Verney, February 21 to 25. The art gallery and park have a wealth of activities for all the family to enjoy, from having a blast making rockets to cooking up a storm in the mucky mud kitchen, creating artwork fit for the gallery and seeing who is the best birder in the family. There are also holiday clubs, adventure camps, art-making camps and more. Visit www.comptonverney.org.uk to book.
The Gesualdo Six, St Mary's church, Warwick, February 22. The acclaimed vocal group bring a programme of Motets by English composers, written during a golden age over a period of 200 years, from the middle of the 15th century to the middle of the 17th century. It will include words by Thomas Tallis, William Byrd, Lionel Power and Thomas Tomkins. Visit leamingtonmusic.org to book.
Jack and the Beanstalk, Hatton Adventure World, February 19 to 27. Families can laugh and join in with one of the world's favourite fairytales, as the fearless Jack encounters a giant during the 40-minute show. Held indoors in the pop-up theatre, there's no worry about the British winter weather causing any disruptions. In addition, there are magic shows throughout the day and a host of other indoor activities, including animal handling, guinea pig village, Scales & Tails exotic experiences where children can hold a snake, feed a lizard, or cuddle a chinchilla plus play in the huge indoor soft play and slide mania centre. Owner Johnnie Arkwright said: "Children love pantomimes and audience participation is much encouraged." Visit adventure.hattonworld.com for more information.
The Da Vinci Code, Belgrade Theatre, Coventry, February 22 to 26. Starring Olivier Award-winning Nigel Harman as Professor Robert Langdon and Danny John-Jules as Sir Leigh Teabing, The Da Vinci Code sees newcomer Hannah Rose Canton making her UK theatre debut as Sophie Neveu in this new stage adaptation of Dan Brown's mega-selling book. Expect secrets, conspiracies and thrills. Visit www.belgrade.co.uk to book.
The Seafarer, Loft Theatre, Leamington, February 23 to March 5. Conor McPherson's multiple award-winning play is set in a house in Baldoyle, County Dublin, on Christmas Eve. Four men, well known to each other, plus one stranger, drink a lot, argue, laugh and cajole each other. The arrival of a stranger from the distant past changes the mood and they finally all take part in a game of cards, where the stakes for two of those present are set higher than any amount of money. Could it be the devil at work? Visit lofttheatrecompany.com to book.