Every year, the hundreds of crocuses burst into life with a show that always gives a boost to spirits and yet another sign that's spring is fast approaching.
With snowdrops still in abundance, it seems to have been a good year for the flowers and while you can still spot a snowdrop on The Green as well, it's the carpet of crocuses that grabs the attention now and gets people reaching for their cameras.
The main area opposite The George is the big attraction for anyone passing by but the other areas alongside, plus Assheton Recreation Ground also make a contribution to the overall effect.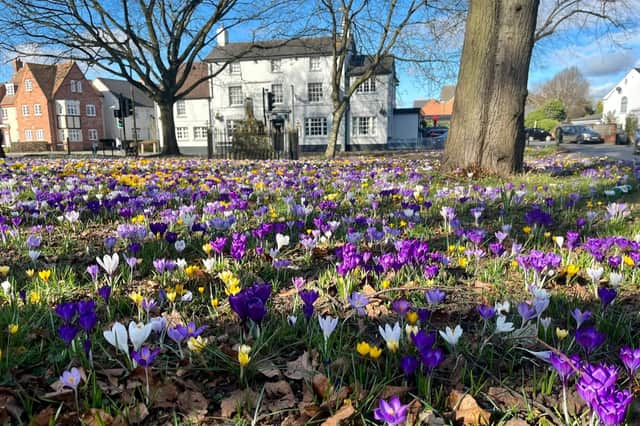 So if you've not seen them yet, head along soon – they look good on any day while they're out but even more colourful when there's a brighter sky around.