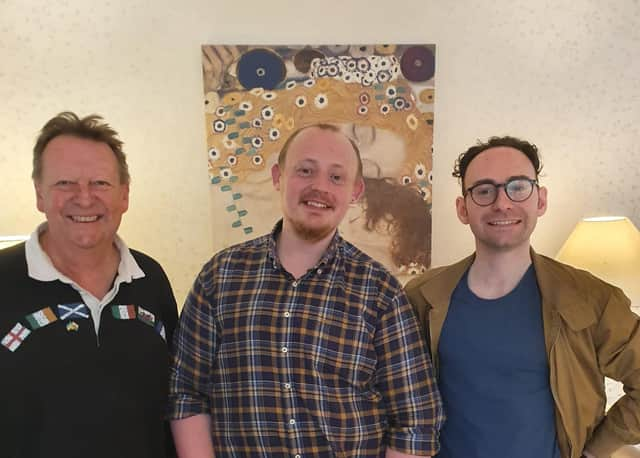 From left, Geraint Roberts, Matt Sandy, Laurence Panter.
The recital is set to take place this Sunday, June 26, from 3pm in the church.
A spokesperson for the event said: "This is 'The Three Tenors - Rugby version!'
"Three outstanding local tenors - Laurence Panter, Geraint Roberts and Matt Sandy - combine for a lively Sunday afternoon recital."
Those wishing to ensure they get a cream tea are asked to book in advance by calling 01788 565609 sending an email to [email protected]
Attendees are asked to bring their £10 on the day.
Rugby's St Andrew's regularly posts about upcoming events on their Facebook page, which can be accessed by following www.facebook.com/StAndrewsChurchRugby