The legendary Dr Feelgood will be the headline act on Saturday, May 27, while the crowds will carry on partying on the Sunday night, May 28, with Mercury: The Ultimate Queen Tribute.
Live music is just one element of the weekend, which also runs on the Monday, May 29, at Crick Marina and is billed as Britain's Biggest Inland Waterways Festival.
Tickets are now on sale for the full three days – or just individual days – and cover the wide variety of activities set to take place. A preview day on the Friday is ticketed separately.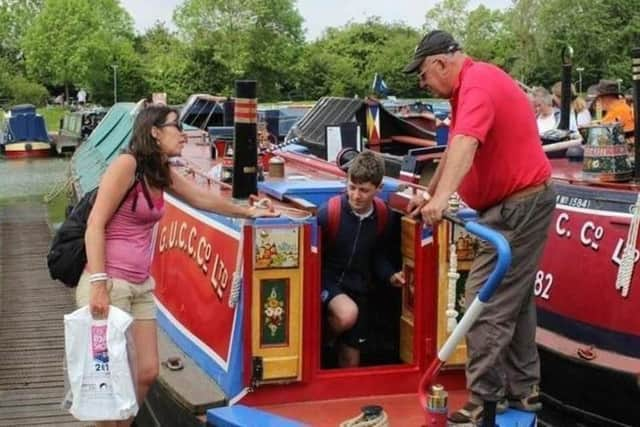 In addition to all the boats, there will be trade stands, plus food and craft stalls – and a real ale bar.
There will also be free boat trips, boat handling sessions, seminars and masterclasses, plus special activities for children who get in free for the main three days of the event.
The appearance of historic narrow boats is always part of the Crick weekend and organisers are expecting a record number this year.
Another tradition is the vote for favourite boats in show and this year there will be two awards – one for favourite narrowboat and one for the favourite wide-beamed boat.
Entry to the evening music is included in the ticket price with both headliners renowned crowd-pleasers.
The Dr Feelgood line-up is much changed but the band can trace its roots back to the early 1970s and their fast-paced, rhythm and blues style pre-dated the arrival of punk both on record and live.
The current four members all have vast experience with the band and the back catalogue contains numerous classic tracks such as Roxette, Back in the Night and Milk & Alcohol.
They continue to record, with a new album released last year.
In terms of the Sunday evening, a spokesperson said: "Mercury's choreographed stage show mixes beautifully-crafted harmonies and intricate guitar work with spectacular and authentic costumes, showmanship and energetic performances.
"The band have previously played Queen's hits to Brian May himself, as well as Freddie Mercury's family, and now bring their dynamic and hugely entertaining performance to Crick."