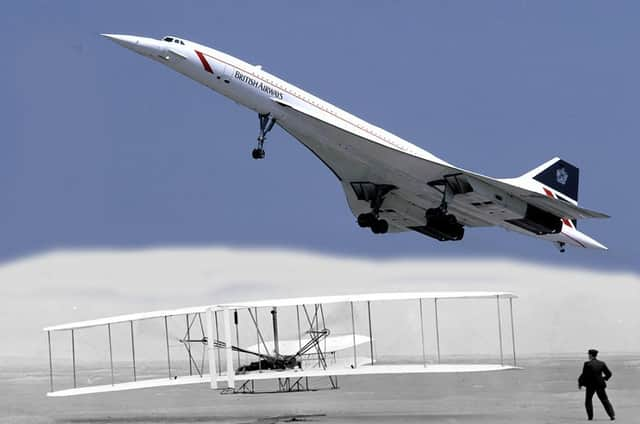 The story of the incredible evolution of air travel is the subject of the next talk at Kenilworth U3A.
A talk by John McCormick, titled 'The Wright Brothers to Concorde in 63 years - Crikey!' - will take place at the Kenilworth Methodist Church (CV8 1LQ) on Thursday June 15 at 2.30 pm.
In the 120 years since the Wright brothers made their first powered flight at Kitty Hawk we have seen aerospace technology and air travel evolve and change dramatically.
Concorde's first flight took place just 66 years after that flight in 1903.
Less than 20 million passengers flew in aeroplanes in 1950 but by 2019, the number had reached nearly five billion.
In 1939 only some 30 aircraft had ever crossed the Atlantic but by 2019 more than that probably crossed it every hour.
Visitors and members are welcome to the talk - as well as tea/coffee and a chat from 1.45pm.