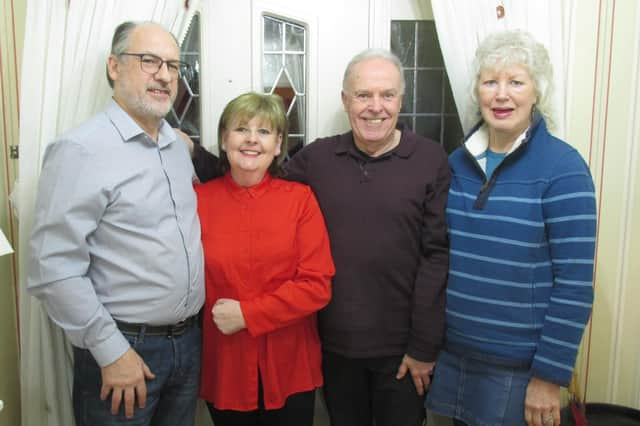 The Cawston Community Coffee Club launches next Wednesday, January 25, serving up a coffee morning with a difference.
It takes place at Cawston's community centre from 11.30am to 1.30pm and will combine refreshments with a 30-minute live music spot.
The event is aimed at the over-50s and has been set up by two couples who are neighbours in Cawston.
One of them, Sheila Townsend, told the Advertiser: "The idea came about when we were taking my terminally-ill cousin Carol out for coffee every week.
"Post covid there were not a lot of events to go to. The wonderful Myton Hospice were just starting the walk-in centre but Carol loved music, we went to many coffee shops around Warwickshire and beyond but none had uplifting music playing.
"I suggested starting a coffee group for retired people, with a music theme and we started to enquire last July at Cawston Community Hall.
"Sadly Carol left us in October but I know she was delighted that a music themed coffee group for the over 50s was planned and we are very pleased it is starting on January 25."
The music theme will be different every week and Sheila added: "Any guitarists, saxophonists, singers or musicians who want to donate 30 minutes of their time for all to enjoy - let us know if you can play for the group. There will also be a raffle every week, plus book and jigsaw sales.
"Essentially it is an affordable music-themed social event with a mug of coffee including refill and biscuits for £1. All money raised will be donated to a local charity.
"The opening week we have Michael, a singer and keyboard player."
Sheila and husband Graham have been joined by neighbours Iain and Michelle Cockburn who have helped get the event off the ground – it will run every two weeks up to April when it will be once a month.
Sheila added: "This is a dull, cold time of year, a cup of coffee a chat and some music will be a great tonic and a community event."