Welton Soap Box Derby: Registration to open - don't miss your chance to enter one of the biggest events in Northamptonshire
The Welton Soap Box Derby is returning this July and you can can grab one of the places available to take part in this fun wheel-based event
Watch more of our videos on Shots!
and live on Freeview channel 276
Visit Shots! now
If you would like a reason to build the go-kart of your dreams, the Welton Soap Box Derby welcomes you to enter into its much loved event that is returning on Saturday July 15, 2023.
The last round of go-kart action took place before the pandemic in 2019 so the village of Welton is preparing to make this return back to racing a day to remember.
Previous entries that have been cheered down the road have included Herbie the Love Bug, Postman Pat's van, a tank, a submarine, a version of Trotter's Independent Traders three-wheeler, a bath and a Star Wars X-Wing. Anything and everything is welcome, as long as it passes the pre-race checks.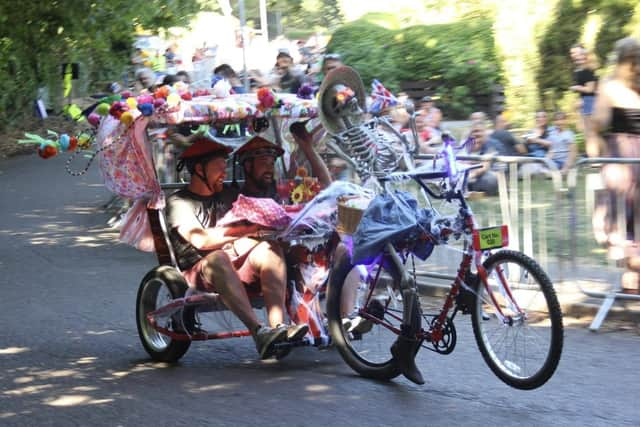 Organiser Chris Barlow said: "You can be as creative with the design as you like. The only regulations being that it must have wheels that go round and not weigh anymore than 80kg. There will be pre-race checks to make this event as safe as it can be. Brakes, steering and infrastructure will be assessed for suitability.
"The most memorable entry we have had in the past is a scaled down version of our village pub, where the idea of the Soap Box Derby was first discussed. It had a thatched roof and white washed walls and as the drivers came flying past, you could see them inside sitting at a bar with drinks, it was great.
"We get all sorts of designs registered for the day; those who have built proper old fashioned karts with rope steering and wooden sides, to the more serious teams with their spare wheels and bluetooth kit. But we also get lots of imaginative and fun designs that will make you laugh so much.
"We don't discriminate and anyone who enters has a chance to win the fastest lap time."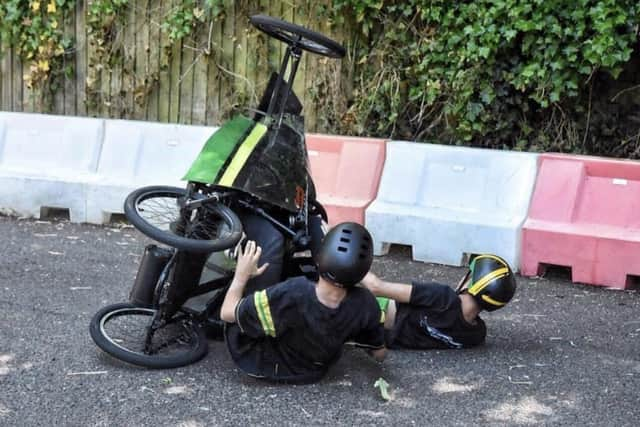 This is the seventh Welton Soap Box Derby and the entries this year are all online. The new website will be available from January 23 where the first 45 places registered will be guaranteed an entry. All others will be placed on a waiting list.
Places cost £20 (plus a booking fee) for the race licence required, and this will give you entry, two to three runs down the route (if your kart is still road worthy) and a lift back to the top for your kart.
There are three age group categories: Ages eight-11, 12-16 and 16 and over. There will be a price for the fastest lap in each age group and a prize for the most creative entry.
The team who has put this event together are a not-for-profit organisation and any proceeds made will be given to local charities or the organisations that help run the event, such as the local WI, Scouts and the church.