Business leaders in Warwickshire react to the Chancellor's Spring Budget
Additional childcare support was one of the items listed
Watch more of our videos on Shots!
and live on Freeview channel 276
Visit Shots! now
Business leaders Warwickshire have reacted to the Chancellor's Budget, announced today (Wednesday).
The Coventry and Warwickshire Chamber of Commerce held a roundtable event, supported by Prime Accountants Group, at the Telegraph Hotel to hear the views of businesses on the Chancellor's statement.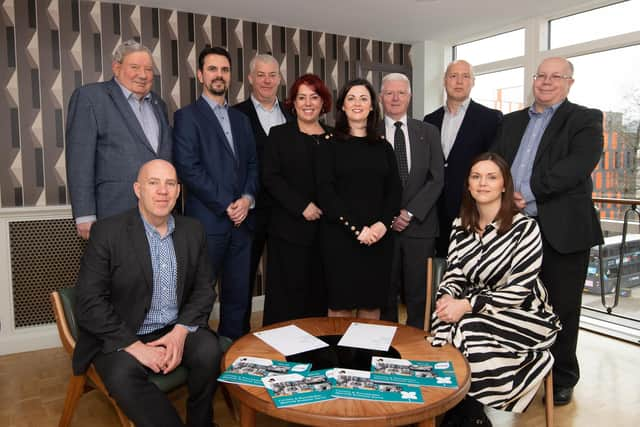 Jeremy Hunt MP announced that the UK was expected to avoid technical recession in 2023 before growing by 1.8 per cent in 2024.
He also said inflation is set to fall to 2.9 per cent by December.
He described it as a 'Budget for Growth' and confirmed free childcare support will be widened, extended household energy assistance and revamped the amount savers can have in their pensions before being taxed, with policies aimed at increasing investment and encouraging more people back into work.
Corin Crane, chief executive of the Coventry and Warwickshire Chamber of Commerce, said: "The Chancellor made all of the right noises at the beginning of the Budget as he talked about providing stability and growth.
"The Chamber has been calling for support to help businesses recruit and there were plenty announcements around that.
"In terms of enticing over-50s back into the workplace, it was high on the agenda, but whether there was actually enough in reality to get people to get back into work remains to be seen.
"The childcare support is genuinely exciting and that could be a really big deal – it's just a real shame that it is going to be staged until 2025 because, as we know from speaking to so many firms, there is a real need now.
"There was something really important about the sentiment at the top of the budget in terms of avoiding recession and getting inflation down.
"That is good for confidence and it also gives businesses a little more certainty as they look to plan.
"The changes to R&D Tax Credits puts an onus on businesses to be spending 40 per cent on R&D which is a large chunk of money and won't apply to the vast majority of firms. There's no real encouragement for many businesses to invest in R&D based on that.
"Of course, the potential for the investment zone in the West Midlands obviously caught our attention and it's important that Coventry and Warwickshire benefits from that."