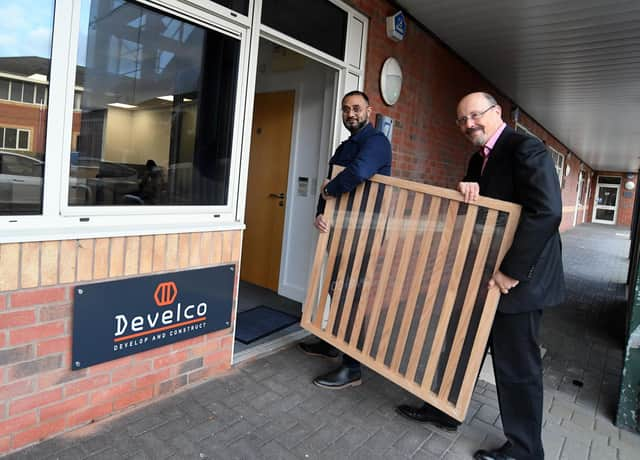 The owner of a specialist interiors company has been stepping back in time after moving to its first professional premises to continue its growth.
Owner Pav Rainu who set up Develco, which specialises in commercial and residential construction and refurbishments, wanted to take the business to the next level.
And after being shown round various sites, Athena Court in Tachbrook Park, which is owned and managed by Warwick-based AC Lloyd Commercial, ticked all his boxes and Pav had the added bonus of being on familiar territory.
He said: "I had been looking at offices for six-to-eight months throughout Leamington but nothing really met all our needs.
"I was shown round unit 17 at Athena Court which is an area I know well because I worked for 13 years at a company – which is no longer there – so when I sit in our office, I can see my old work place.
"I set up Develco just three months before the pandemic so it was tough but we kept on going and coming out of it the other side, business is continuing to grow.
"I have worked in this industry for a long time and we work for designers, architects and individual clients up and down the country.
"This location at Athena Court is ideal because it is near the motorway which is important since we're a nationwide contractor and the offices are perfect for our needs because as we are growing, we are dealing with bigger companies and we can now hold meetings.
"We are also planning to take on two trainee apprentices in quantity surveying and project managing and potentially a site-based carpenter so it is great to have the space to recruit them and provide training here.
"I started as a trainee and worked my way up and I want to offer the same opportunities to other people."
Tony Hargreave, Property Asset Manager at AC Lloyd Commercial said: "Athena Court is home to a wide range of businesses of different sizes in different industries and it is great that Pav is returning to a site which he is very familiar with."