Rugby prepares to mark King's coronation with series of celebratory events
Live music, street entertainers and giant screen will all be on display in Rugby to celebrate King Charles III's coronation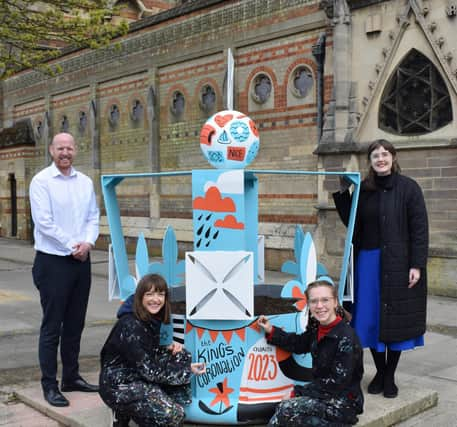 People in Rugby are being invited to a borough-wide extravaganza to celebrate the Coronation of King Charles III.
Families are invited to attend the official King's Coronation activities across the town from May 5 to May 8.
Royal celebrations will bring communities in Rugby together to mark the coronation of King Charles III.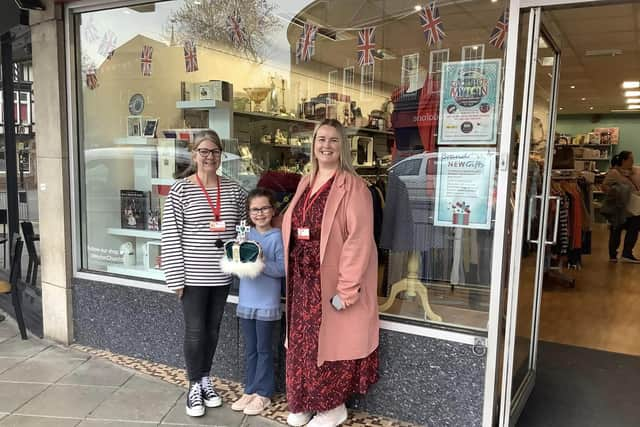 The coronation of His Majesty The King takes place at Westminster Abbey on Saturday, May 6, the centrepiece of a Coronation Weekend which aims to bring the country together in a spirit of celebration.
Caldecott Park hosts a community celebration on the day of the coronation, with live music, street entertainers, inflatables and the chance to watch the coronation service on a giant screen.
The free event gives residents the chance to celebrate the coronation, bring a picnic and enjoy free children's entertainment.
The King's Coronation Celebration starts at 10am and closes at 5pm.
Tom Kittendorf, Rugby Borough Council's chief officer for leisure and wellbeing, said: "The coronation offers communities the chance to come together in a spirit of celebration, from the Coronation Crown Trail in the town centre, to the picnic in the park where residents can watch the coronation service broadcast live from Westminster Abbey.
"We have focused on offering family-friendly events and activities to ensure Rugby can share the experience of the King's coronation and celebrate the historic moment together."
On Sunday, May 7, the Coronation Big Lunch takes place, an opportunity for family, friends and communities to share food and fun.
In addition to the community event in Caldecott Park, Rugby Borough Council plans to dress the town centre with the Union Jack (Union Flag) and official coronation flags to mark the historic occasion.
Cllr Howard Roberts, Rugby Borough Council portfolio holder for leisure and wellbeing, said: "Whether family, friends and neighbours celebrating with a street party for the Coronation Big Lunch, or residents joining together at the community event in Caldecott Park to watch the coronation service on a giant screen, the weekend gives us all the opportunity to celebrate the coronation of King Charles III together."
There's a chance for Rugby Art Gallery and Museum visitors to make and decorate a clay crown tile on Monday, May 1, from 10-11am and 11.15-12.15pm Visit www.ragm.co.uk/coronation to book.
A new piece of public art has been unveiled to mark the start of Rugby's celebrations for the coronation of King Charles III.
The crown planter next to the statue of William Webb Ellis in Dunchurch Road has received a royal refresh to mark the coronation, courtesy of a community project spearheaded by Rugby Art Gallery and Museum.
Residents were invited to share memories of past royal celebrations, with the contributions inspiring the design created by artistic duo Liv and Lauren, of Pickle Illustration.
The artwork celebrates the spirit of community which royal milestones help to spread, from street parties to sharing a slice of cake and a cup of tea with neighbours.
Rugby Borough Council has worked with local businesses and groups to run a Coronation Crown Trail from May 15, with local shops and businesses displaying specially made coronation crowns.
Rugby Myton Shop in Church Street is now displaying its Coronation Crown which was made by Sophia, 8.
A new exhibition at Rugby Art Gallery & Museum looks back at past coronation celebrations in the borough. Items on display include photographs, souvenirs and programmes of events which took place throughout Rugby in 1937 and 1953. The exhibition runs until September 23. Find out more at www.ragm.co.uk/rugbys-coronations
Rugby Art Gallery and Museum is behind the Coronation Crown Trail, offering visitors the chance to explore the town centre in search of crowns.
A host of charities, clubs and community organisations have created unique crowns to mark the coronation.
Maps for the free Coronation Crown Trail can be picked up from Rugby Visitor Centre. The crown trail runs until May 15.
Rugby Art Gallery and Museum offers a right royal augmented reality (AR) adventure when the King's Wardrobe rolls into town.
The free AR trail encourages visitors to explore the venue to find the QR codes which tell the story of Sir Lawrence the Lion's dilemma in deciding what to wear for his coronation.
The King's Wardrobe runs until Saturday, May 20.
The Art Gallery and Museum's coronation celebrations also include workshops on Monday May 1, where visitors can create a mosaic crown tile out of clay.
Workshops run from 10am to 11am and 11.15am to 12.15pm. Places, priced £3 per child, can be booked at www.ragm.co.uk
Schools, clubs and communities groups in the borough also have celebrations planned. And pubs, clubs and bars are to have longer opening hours for King Charles III's Coronation weekend.
The weekend of celebrations will end with the Big Help Out on May 8, which will highlight the impact of volunteering. This will encourage people to get involved with activities run by local community groups, organisations and charities. Organisations wanting to join in can sign up at https://thebighelpout.org.uk
Are you planning to celebrate the King's Coronation? Tell us about it! We want to hear about your events, hear your memories and see your pictures.
Email [email protected] and we'll do our best to get your story on our website and in the Rugby Adertiser.