Leamington private school is set to have boys in its senior years for the first time in its 140-year history
The Kingsley school will become fully co-educational for the first time in its history from September 2025.
Watch more of our videos on Shots!
and live on Freeview channel 276
Visit Shots! now
The Kingsley School in Leamington has announced a major change as it reaches its 140th anniversary.
The private school will become fully co-educational for the first time in its history from September 2025.
The introduction of boys to its senior school for the start of the 2025 academic year has been designed to offer youngsters the opportunity for mixed-gender education up to the age of 18 for the first time in the history of Warwick Schools Foundation.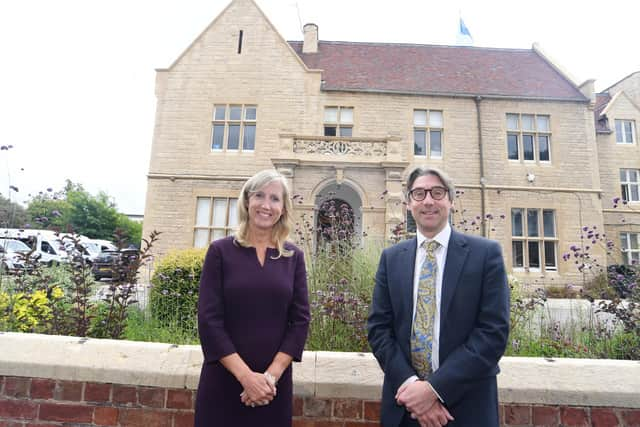 The Foundation includes Warwick School for boys and King's High School for girls, so the move will make Kingsley the first mixed senior school in the Foundation, which also includes Warwick Junior School and Warwick Preparatory School.
The Kingsley Preparatory School already takes boys up until age 11, which means they currently have to move to another school in the Foundation or elsewhere in the area.
Sally Austin, Chair of Foundation Governors, said the move will offer greater choice to parents in the area. "Our pupils learning to work side by side with those with different interests and talents is an invaluable life skill," she added.
"We believe that it is therefore important for all pupils, regardless of whether they are girls or boys, to interact as part of their school experience.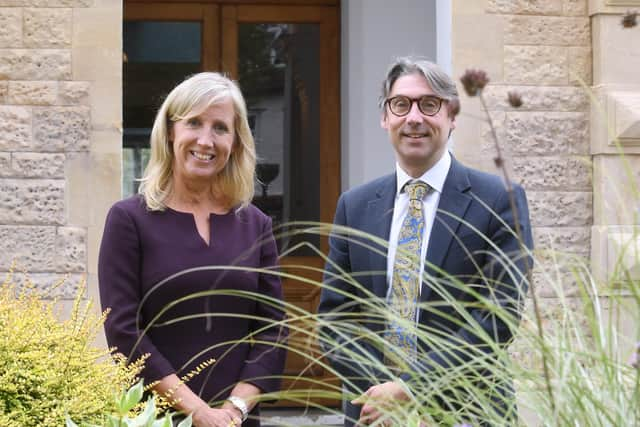 "This is happening on our Warwick Campus, in a 'best of both worlds' environment, where girls and boys have numerous opportunities to work together.
"That approach has been hindered at Kingsley due to location and we have concluded that offering a selective, co-educational school as part of the Foundation's charitable activities offers even greater choice to parents.
"This will function alongside greater opportunities for collaboration with our Warwick Campus schools."
Former Kingsley parent and Chair of Kingsley Governors, Maureen Hicks, commented: "The continuity of currently serving on the Kingsley School Committee as a Governor of Warwick Schools Foundation keeps me close and that is important to me.
"Kingsley's future has and always will be at the heart of all our decisions.
"By investing and expanding opportunities to experience a Kingsley education, the Foundation will further elevate the Kingsley offer and provide the springboard for many more young people to succeed in a modern world."
The Kingsley School, which celebrates its 140th anniversary next year, will admit boys into Years 7 and 12 from September 2025, with the aim of achieving an equal gender split over the next few years.
Sally Austin said: "The family atmosphere at Kingsley is an important part of its identity – where each individual is known, nurtured, and empowered.
"The senior team at Kingsley and the wider Foundation are all really excited about how the values, ethos and academic standards of Kingsley will now be available to both boys and girls."
Richard Nicholson, Principal of Warwick Schools Foundation added: "Giving two years' notice also means that parents with children in Year 5 can now consider Kingsley for their sons as well as their daughters.
"Staff and parents have been fully informed of the new plans and while our staff in the senior school are experts in teaching girls, many have significant expertise teaching in a co-educational setting. The Foundation, through Warwick School, also has unparalleled experience in teaching and nurturing boys.
"This means that we have a unique insight into ensuring that both girls and boys flourish and have the best possible experience academically and in their co-curricular programme."
A major series of investments in the school have already been announced – in facilities, and educational programmes.
The redevelopment of the 17 acres of sports fields in Leamington forms part of wider sporting developments for Warwick Schools Foundation, including at their Myton Road campus, which will see the schools able to offer the most comprehensive sports opportunities in the region.
The Kingsley School started life as Leamington High School and was renamed in 1949 to reflect the role of Rose Kingsley, who founded the school in 1884 with the support of Dr Joseph Wood, later Headmaster of Harrow.
Rose was a prolific writer and the elder daughter of Victorian author of The Water Babies, Charles Kingsley.