Disturbing stories fuel focus on how Warwickshire health services work together
The board also discussed access to services, including diagnostics and GPs.
Watch more of our videos on Shots!
and live on Freeview channel 276
Visit Shots! now
Two disturbing stories – including that of a stage four cancer patient getting stuck in the system – are set to sharpen the focus on how Warwickshire's health services work together.
Warwickshire's Health and Wellbeing Board, a panel of county, district and borough councillors that oversees the work of health bodies, discussed access to services, including diagnostics and general practitioners (GPs) last week.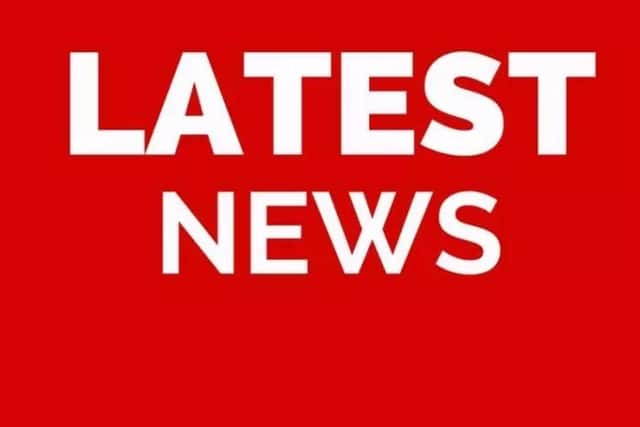 It was noted that there had been a real-terms reduction – volume of available doctors in relation to the population – in GPs, fuelling ongoing issues with access to services.
However, two instances raised during the meeting showed that there are wider issues to address.
Councillor Jerry Roodhouse, who represents Warwickshire on the panel, highlighted a recent case that had crossed his desk.
"The big test around access is not getting the phone calls from the residents," he said.
"A resident contacted me this week. He is in his late 80s, his wife is in her 90s, she has dementia. He phoned a GP in Rugby who told them to go to University Hospital, Coventry.
"They sat there for five hours, nothing happened, and decided to go to Warwick, then they went from Warwick back to the GP, the GP said 'no, you must go to Coventry'.
"It has all been resolved now but that is not unusual, I have to say. It is not unusual for complaints to come through to me about trying to access GPs.
"It is not just about receptionists and the rest of it, a lot of it is about the GPs sometimes not fully understanding what services are available in the acute sector or elsewhere.
"There does seem to be some miscommunication going on."
Chris Bain, chief executive of Healthwatch Warwickshire, an independent body that acts in the interests of patients, warned that while a free-flowing system would be desirable, there would be pitfalls.
"Access is a complex issue," he said.
"The requirements on access vary on the types of service and even within primary care they are different. It is about having an approach to access that is sophisticated enough to recognise that.
"If you actually sort out all of those access problems, there is something about being careful what you wish for – will you have the capacity to deal with it?
"Putting those services in front of people when they are not actually available is probably difficult.
"Healthwatch England produced a report called the referrals black hole, it found that one in five people who went to a GP for a referral heard nothing further, they just sat waiting with symptoms of concern, in some cases for a very long time.
"We had someone with stage four cancer who went for diagnostics in November and called us three weeks ago having heard nothing.
"That is an issue. You open up that service to someone but it hasn't done what it set out to.
"Communication and good administration are absolutely essential for good outcomes for patients. Those are the things that come up again and again and again, right across all services."
Panel chair Councillor Margaret Bell, Warwickshire County Council's portfolio holder for adult social care and health, agreed and requested that the panel be updated on progress.
"Administration and communication are absolutely fundamental," she said.
"We waste so much money, time and effort, and very scarce resources, by not getting that right.
"If you have part of your strategy on that, if you could highlight that to us to say what is going to happen to make sure things go smoothly across all areas of our healthcare system so people don't get lost – goodness me – with stage four cancer and no referral.
"That is really worrying and the sort of thing we need to look at."
Cllr Bell also requested updates on pharmacy services and whether health infrastructure is keeping up with the demand created by new housing developments across Warwickshire.