Rugby Royal British Legion members unite to mark 60 years since the ending of National Service
The last national servicemen left the armed forces in May 1963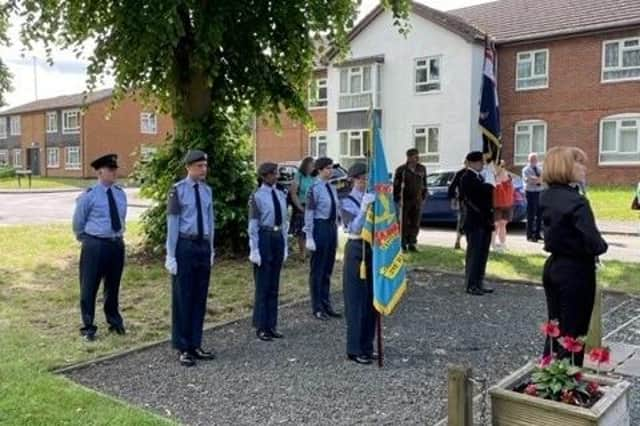 British Legion members from across Rugby Borough came together to mark 60 years since the ending of National Service.
Bilton, Hillmorton and Rugby branches organised a service at Hillmorton Ex-Servicemen's Club to commemorate the end to service calls, when the last national servicemen leaving the armed forces, in May 1963.
Veterans and members of the public gathered at Hillmorton War Memorial for a service led by Reverend Steve Gold and Reverend Anne-Marie Marsh which included a minute's silence.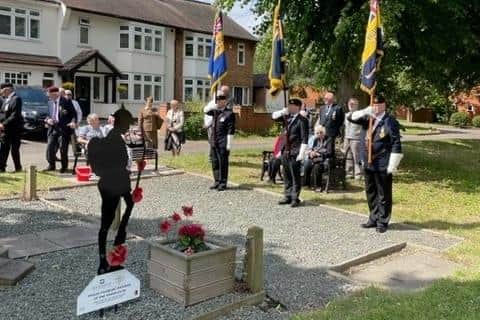 Members paraded with the banners of the Rugby Squadron Air Training Corpse and Rugby Sea and Royal Marine Cadets.
The Exhortation is an extract from a poem by Robert Laurence Binyon called For the Fallen, written in mid-September 1914, shortly after the outbreak of The War. It was spoken by Michael Bond from the Bilton Branch.
And, Hillmorton member Ted Brightwell gave the Kohima Epitaph – the inscription on the war memorial in Kohima, India, where British, India and Gurkha soldiers united in battle against a Japanese offensive. It reads:
When you go homeTell them of us and sayFor your tomorrowWe gave our today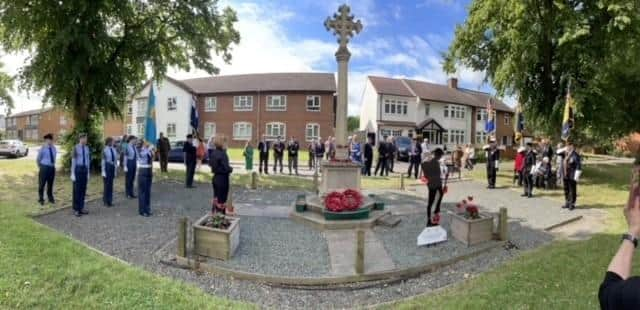 Everyone returned to the club for a get-together and entertainment.
Hillmorton branch chair Kathryn Lawrence said: "On a sunny day, it was a time to reflect on the service of serving personnel past and present and the impact on them and their families. We reflected on conflicts past and ongoing, and hope for a world when there will be a time of peace."