Beautiful painting of Coronation Scot travelling through Leamington will soon go on display
The painting shows a fictitious scene on a wet night in Leamington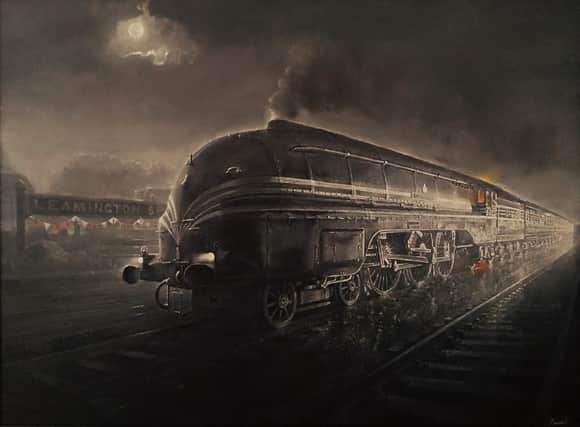 A painting of the Coronation Scot travelling through Leamington will soon go on display.
It was created by Leamington fine artist Kevin Parrish, to celebrate the Coronation of King Charles III this year.
The Coronation locomotive no 6220 in the painting was especially built for King George VI Coronation in 1937.
It was named the Coronation Scot because its duties included travelling non stop from London Euston to Glasgow Central in Scotland.
The train achieved a British steam speed record of 114 mph in 1937.
The painting shows a fictitious scene where the Coronation Scot train passes through Leamington on a wet night with Coronation bunting hanging from the Leamington Spa nameboard.
This painting will form part of RailArt 2023 art exhibition at Kidderminster Railway Museum on the Severn Valley Railway this year.
Preview of the exhibition is on August 9, 12-2pm. The exhibition closes on September 29. Viewing times are from 10am-5pm.