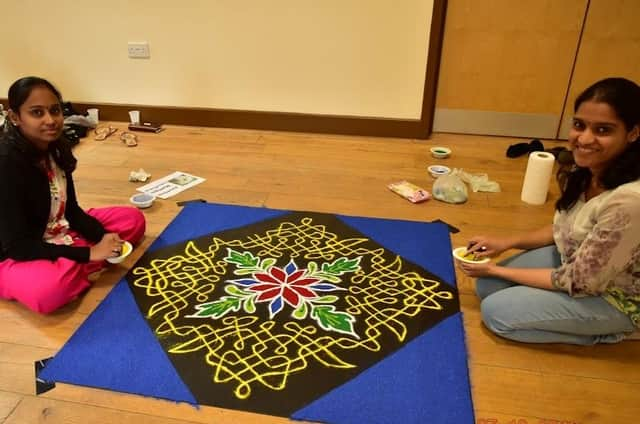 A celebration of colours will help lift people's spirits at Rugby's Benn Hall on Sunday (January 29).
To celebrate the harvest festival as is done in the Southern part of the Indian sub-continent, more than 90 competitors from diverse backgrounds have signed up to participate in a unique Kolam competition and an art competition.
Kolam is an ancient art form of creating freehand symmetrical patterns using coloured rice flour requiring imagination, precision and creativity endorsed by the local belief that those who practice the art are blessed by divine inspiration.
Judging the competition will be Rugby MP Mark Pawsey, prominent artists and the Locke House volunteers who were the fuel behind Rugby's successful Covid vaccination programme.
Entry to the exhibition is free. Parking on site is free, and there is plenty of space.
Drop in between 11.30am and 3.30pm. Guests can enjoy hot beverages, tiffin and snacks.