Town centre retailers will be showing their love for Leamington in a new campaign to encourage residents to shop in their high street.
BID Leamington has launched Love Leam Month throughout February to inspire shoppers to explore the wide range of independent and national stores situated throughout the town centre.
Gary Jones, who works in project support at BID Leamington, has visited 40 shops to learn more about the people behind their business along with why they chose to open their shop in Leamington.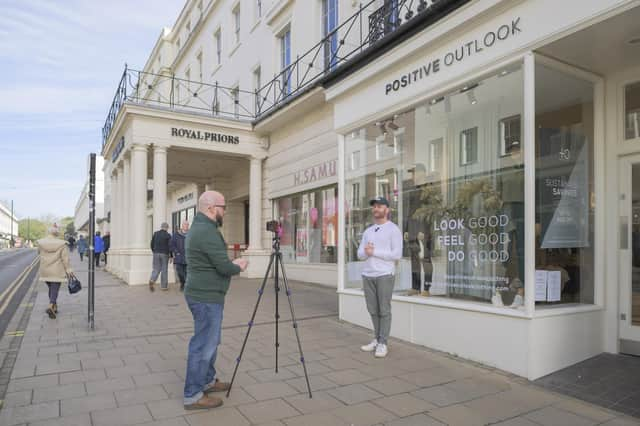 Some of those interviewed will be featured in their own video while others will be showcased on BID Leamington's social media through individual posts and videos.
Stephanie Kerr, executive director at BID Leamington, said Love Leam Month was designed to shine a light on all the exciting and varied stores situated in Leamington town centre.
She said: "February is known as the month of love with Valentine's Day in the middle so we wanted to create a campaign to attract new and old shoppers to reflect how lovely Leamington is whatever the time of year.
"We were delighted so many retailers wanted to be involved in the video project and this gives us a chance to showcase Leamington to as wide an audience as possible.
"We would like to thank everyone for giving up their time to take part and we hope they are as pleased with the final results as we are."