A Leamington woman has revealed the secret to her having lived a long life on her 100th birthday.
Edna Clay, a resident of Priors House celebrated the impressive milestone with family, fellow residents and staff at the care home on January 29.
Revealing her secret to a long and happy life, Edna, who is well known at the home for her strong relationship with her family and sense of humour, said: "Don't let time pass you by, make the most of it all."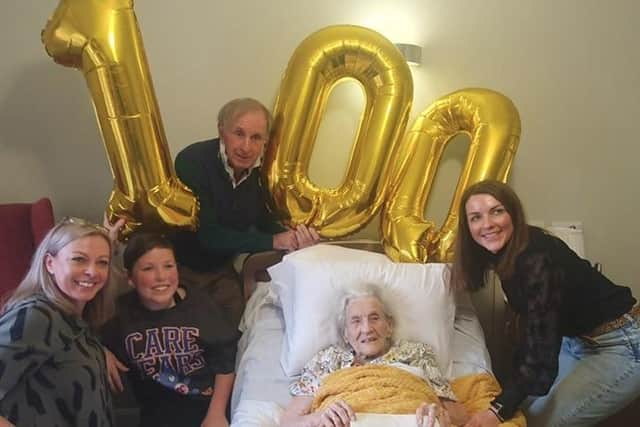 The Priors House team went above and beyond to ensure Edna enjoyed a celebration to remember.
Francine Summers, Home Manager at Priors House, said: "Edna has been living at Priors House for almost a year now, and the home simply wouldn't be the same without her.
"Edna's positive outlook on life is inspiring and we could all learn a thing or two."