Hotel, offices and industrial complex to be built on former Rolls-Royce site near Rugby - despite concerns over green belt
Councillors voted unanimously to approve the plans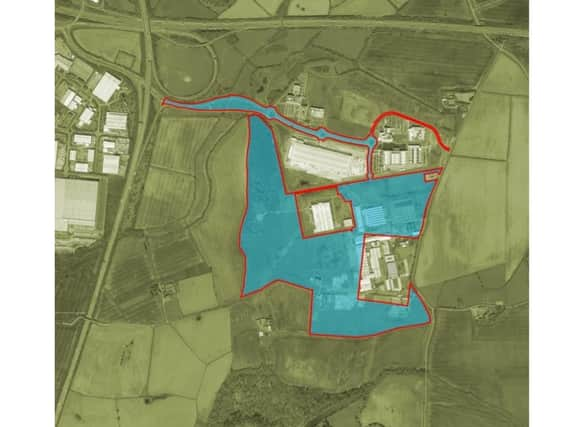 A site synonymous with prestige cars and rocket engines is to be given a new lease of life as a hotel, office and industrial complex.
Councillors at this week's March 31 planning committee meeting of Rugby Borough Council voted unanimously to approve the plans for the former Rolls-Royce site in Ansty with the addition of a new road junction connecting the development to Combe Fields Road.
There were concerns due to the area being in the green belt but a report presented to councillors explained: "It is important to recognise that development has been located on this site since 1935 when used as an RAF airfield. Rolls-Royce subsequently took over and began further development.
"The status of this land as an employment site has therefore been long established despite its location in the green belt. This has been further recognised and protected by virtue of the site's designation in successive development plans which allows for redevelopment."
Cllr Ian Picker (Con, Hillmorton) spoke in favour of the plans.
He said: "This is always going to be one of those challenging ones because we are considering development in the green belt and we should always seek to resist that unless there are very, very special circumstances.
"It is probably worth remembering that this is the Rolls-Royce site and has a great heritage here in Rugby going back to before WWII and has seen an awful lot of technological development and innovation. Looking from the heritage perspective I think there is a strong case that this does meet that threshold.
"Although we should be very wary of approving development within the green belt I think this particular application does meet that threshold so I move approval."
And there was further support from Cllr Peter Butlin (Con, Admirals and Cawston) who added: "This is an old industrial site that just happens to be in the green belt and next to the motorway network.
"When you consider the amount of business and jobs it is going to bring to the area together with the repurposing of an old site I think this is a good solution. It is almost a no brainer when you consider what it is bringing to the region."
Some councillors raised concerns about the potential increase in traffic through Ansty village and surrounding lanes but it was explained that a transport steering group including highways experts from Warwickshire County Council would be sent up to monitor the situation.