A Leamington butcher is celebrating the 90th anniversary of its opening.
Aubrey Allen, which is based in Warwick Street, sells one million steaks a year with its customers including The Royal Household, Raymond Blanc, the Roux brothers, Heston Blumenthal, Anna Haugh and more than 400 restaurants across throughout the UK.
Over one third (36 per cent) of its staff are female, which is 12 times the national average for a business in the industry with only one per cent of the UK's butchers being women.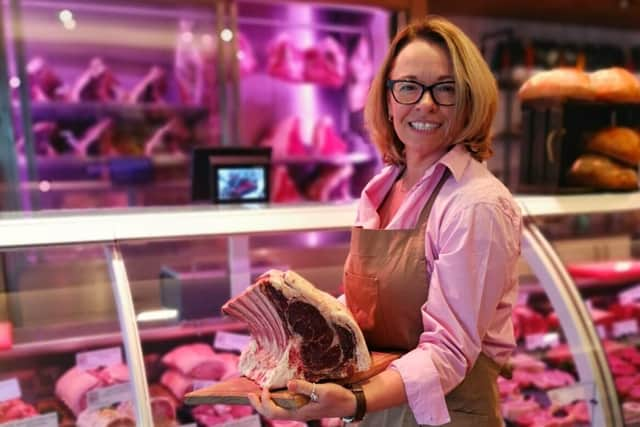 A thriving, third-generation family-run business, the butchers grew from a backstreet shop in Coventry in 1933.
It is led by the founder's grandchildren Russell Allen, the managing director, and his sister Lucianne Allen, a former barrister who is now sales and marketing director.
Aubrey Allen has overcome many commercial challenges over the years including The Second World War, Foot and Mouth disease and the Covid-19 pandemic and continues to excel – selling a record one million steaks a year.
Over the past 12 months, the business has had a 47 per cent increase in average order value and a 40 per cent increase in turnover since the Covid-19 pandemic to a total of £32 million.
Lucianne said "We have had to adapt and evolve several times throughout our 90 years of business, but we have weathered each storm through sheer gut-determination to always maintain our standards and long-standing customer relationships.
"As we look to the future we are determined to lead in our commitments for sustainable change, and shift the industry's male-only reputation to inspire the next generation of female butchers.
"We could not achieve what we have without our incredible staff who drive a culture of continual improvement. It's the heartbeat that runs through the business."