Benches have been placed at a Leamington community centre in memory of two prominent townspeople who contributed much to their community.
The memorial benches were placed in the grounds of the Sydni Centre in Sydenham on Saturday (May 20) to honour the late Lilian Brocklehurst and of Mota Singh.
Those attending the event heard tributes to Lilian and Mota from Warwick and Leamington MP Matt Western and Kate Cliffe, who was the manager of the centre from 2008 until last year.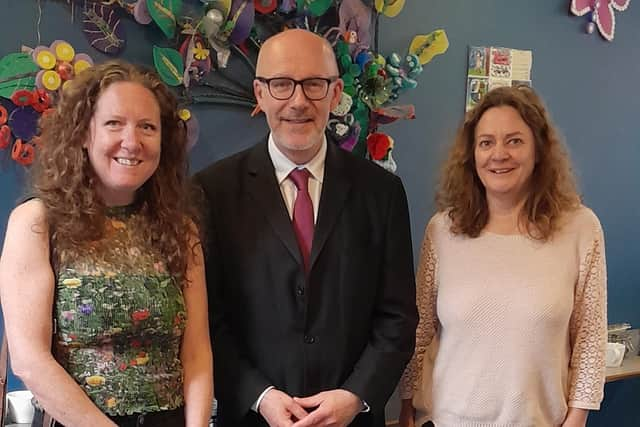 Lilian, who died earlier this year, was a staunch supporter and volunteer at the centre over a number of years and was involved in many aspects of its work and running.
She ran the craft group and the bingo sessions, helped in the cafė and with office admin, joined in fun days and festivals and turned her hand to anything that was needed.
She was known as a kind and caring person who was always on hand with help and support for those who needed it.
Mota, born in 1939 in Rajasthan in India, arrived in Leamington in 1963.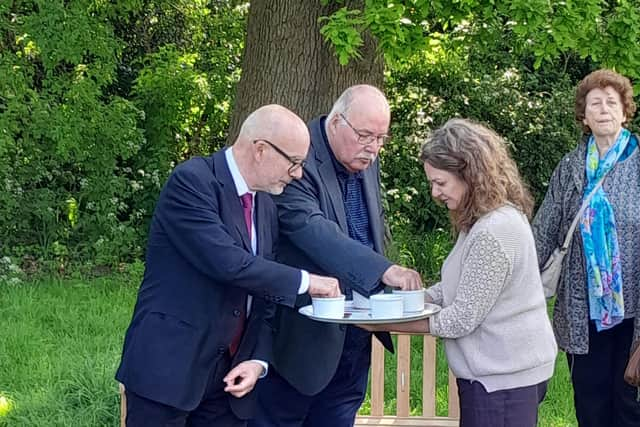 He soon became well known in Leamington getting involved in helping his fellow Sikhs to settle into life in Leamington.
He was instrumental in establishing the first Sikh temple in New Street and the present temple in Tachbrook Park. He soon became involved in local politics, becoming mayor in 2004.
His interest in community work started on arrival and he took on many roles for many different organisations.
He was involved in the SYDNI Centre from its inception in 1997, becoming one of the first people to serve as a trustee.
He died in 2021 having spent his life in the service of others.
An orchard has also been planted in the grounds of the centre as a tribute to Mota.
Lilian was also a staunch supporter of the British Legion, serving on the team every year at the Royal Priors shopping centre raising money for the Poppy Appeal.
To honour this, poppy seeds were available for people to plant near her memorial bench.