Gavin Leach and Rob Singleton who own Windmill Hill Brewing Company, have opened the doors to 44 Café Bar and Bistro as part of the latest chapter of the brand's growth.
The pair, who met as students at Coventry University, have come a long way since launching the business in Gavin's garage six years ago.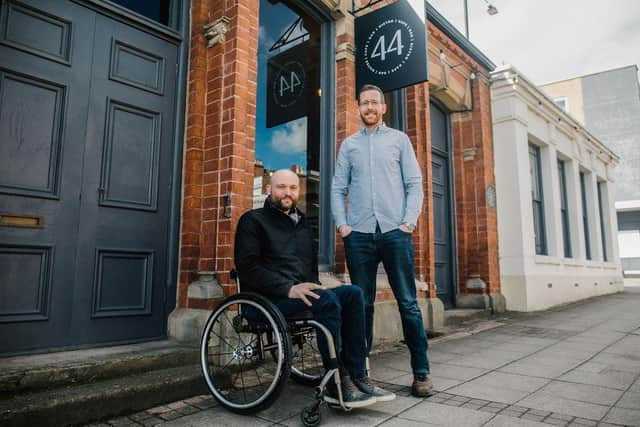 They now hope to reach even more consumers through the Clarendon Street venue, formerly Casa Valle.
It's a particularly emotional milestone for entrepreneur Rob, a former personal trainer who is now confined to a wheelchair following a car crash 12 years ago which severed his spine.
Rob said: "I spent nine months hospitalised and going through rehabilitation and suddenly a couple of years had gone by and I just didn't know what I was going to do with my life.
"I was a fit guy before the accident and had had aspirations to be a physiotherapist. I didn't know how limited the job market would prove to be with me being disabled.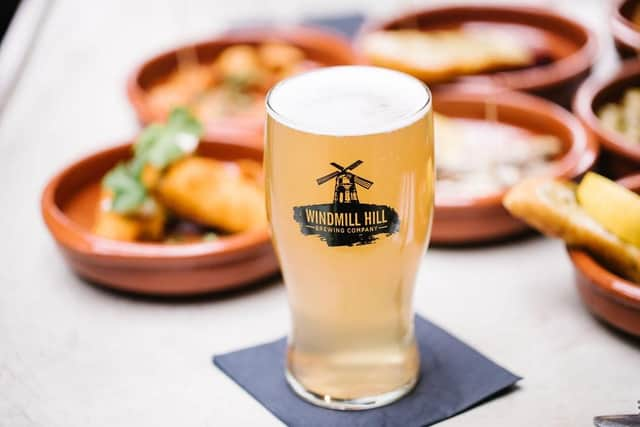 "I can't sit at a desk for eight hours because I have a lot of pain in my shoulders. So I decided to take my future into my own hands and asked Gavin if he wanted to start a business with me. Gavin was a huge support.
"He had a good job and took a big risk stepping away from that to set up with me."
Gavin moved from his career in pharmaceuticals to establish Windmill Hill Brewery with Rob in 2017.
Since then the brewery, which operates out of Leamington' Victoria Business Centre, has gone on to create award-winning seasonal and limited-edition beers, on sale in independent shops and bars across south Warwickshire.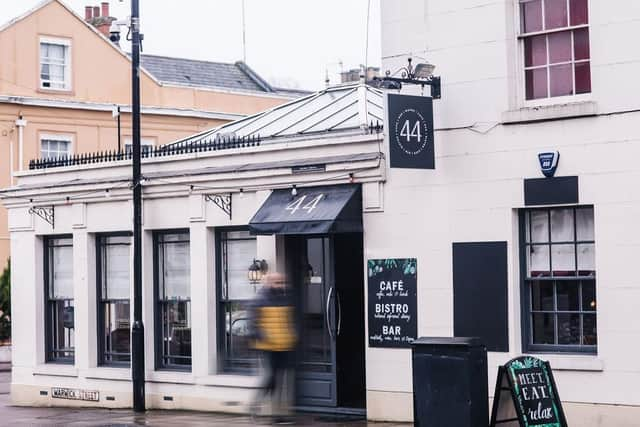 In 2021, the pair opened The Barge and Quarterdeck – a floating bar and pizza kitchen in Stratford's canal basin.
But they hope the latest project will further establish their brand in the community, with plans for events already in the mix.
Rob said: "When we make beers we make them with food in mind. Beers taste different with different foods, just like wine, and we wanted a place where we could showcase that.
"We want 44 to complement the wider Leamington food and drink offering as a vibrant café in the daytime, Tapas bistro into the early evening and high quality drinks spot for the evening crowd."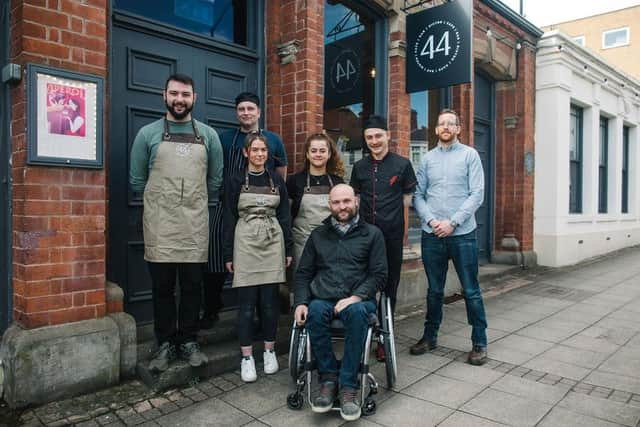 Gavin, from Leamington, added: "Rob says I made a sacrifice for him, but the way I see it, he had the confidence in us and the belief we could achieve what we set out to.
"I gave up a role that would have seen me sit behind a desk all day generating paperwork, whereas now I get the chance to work with my passion and follow something from grain to glass.
"It's a great feeling when you see someone drink a pint of one of your beers and you think to yourself, I made that."