A blinds company whose products feature on buildings around the world is set to move to a new site in Warwick.
Guthrie Douglas creates blinds for a wide range of buildings, including Covent Garden in London, the Etihad Towers in Abu Dhabi, and the Broad Museum in Los Angeles.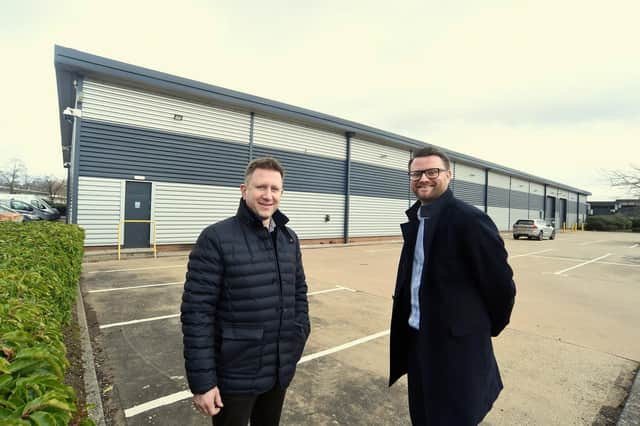 After a recruitment drive and acquiring blinds company, Shy, in 2022, Guthrie Douglas wanted to move to a larger office and manufacturing complex not far from its former base in Heathcote Way in Warwick.
Now, the company is set to move to Unit 3 at Titan Business Centre.
Andrew Kitching, Managing Director of Guthrie Douglas, said: "Our acquisition of Shy and our recruitment push brought the company up from 15 employees to around 50, and we wanted to consolidate the team at a new HQ where we could double our capacity.
"We wanted to stay in Warwick if possible as it's always been our home, and we knew Wareing & Company has a great knowledge of the market here, so we approached them to help our search.
"When we saw the unit at Titan Business Centre, it just ticked a lot of boxes for us. It has ample space for manufacturing our products, dedicated office space, and a pleasant mezzanine area where we can bring clients.
"We were only too happy to agree terms, and aim to start our phased move-in in April before fully moving in during the summer."