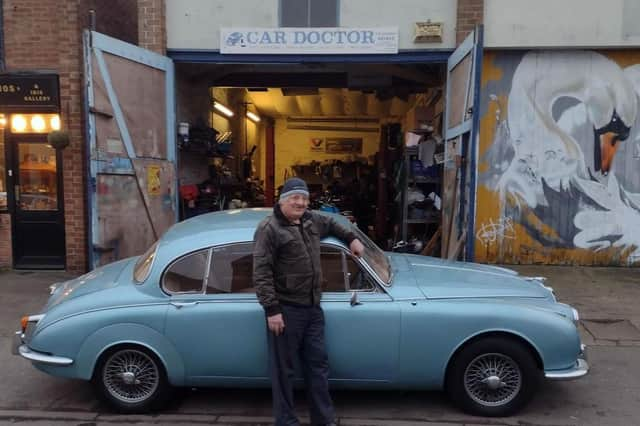 A popular Leamington mechanic will celebrate the 40th anniversary of opening his garage in the town next month
Alan Morris, proprietor and mechanic of The Car Doctor in Althorpe Street, was fascinated with anything mechanical from a young age.
When he was eight years old he helped his dad fix the family car – a 1959 Hillman Minx.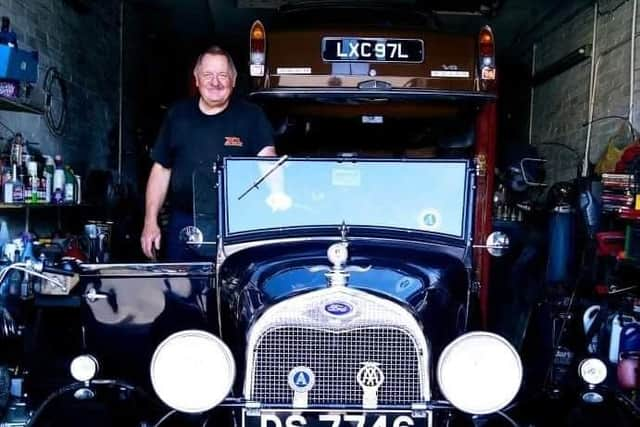 Alan said: "I remember long evenings in our garage, me standing on tip toes looking into the engine bay, passing the tools to my dad so he could get the car running.
"Engines were simpler then, it seemed as if piece of elastic and some oil could fix anything."
After Alan left school he went on to work in various businesses including the Regent Garage doing semi-skilled manual work.
He said "Before I became The Car Doctor, I'd repaired cars and bikes in my spare time and worked as a fabricator in a factory in Warwick.
"I was then made redundant and there were no jobs about.
"I said to my then wife, 'We have £1,000 in savings, what if I start my business now? If we still have £1,000 after a year, we'll know I've done it.' "
Alan had a young family to support so it was a gamble, but 40 years ago, on February 7 1983, he opened The Car Doctor.
He said: "In 1983, my first workshop was at Harbury Lane, next to the scrap yard, which was handy for getting cheap parts."
By 1986, Alan had moved to bigger premises in Leamington behind the Crown Hotel in High Street and in 1992, to his current location in Althorpe Street.As the years passed, the cars Alan worked on also changed.He said: "In the 1980s, my work was mostly fixing ignition points, spark plugs, engine swaps and lots and lots of welding as old cars used to rot a lot.
Alan added: "I could replace most parts easily, before computers ran the engines.
"Now it's electrical problems and clutches, rather than the bodywork rusting, that make repairing newer cars not economically viable.
"That's why I tend to work on older or classic cars."
When asked about his long career, Alan is clear what fuelled his success.He said: "I've never stopped loving cars.
"It was hard in the early 1980s, but I really enjoyed working on minis and Ford Escorts.
"They're classics now, but then they were everywhere and very cheap to buy and run."
Despite Alan coming up to his 70th birthday in April he has no plans to take it easy.
He said: "I'll still be tinkering under a car bonnet, spanner in hand.
"I've been very lucky to have enjoyed my career so far, met some great customers, owned interesting classic cars and motorbikes, and, best of all, I still have my £1,000 from 1983."