The leader of a railway volunteer group from Kenilworth has been named a Coronation Champion for his work in the community.
Fraser Pithie, chair of the Friends of the Shakespeare Line, is one of 500 recipients of this award, having been nominated by members of the community in the national call for 'Community Champions' by The Royal Voluntary Service (RVS).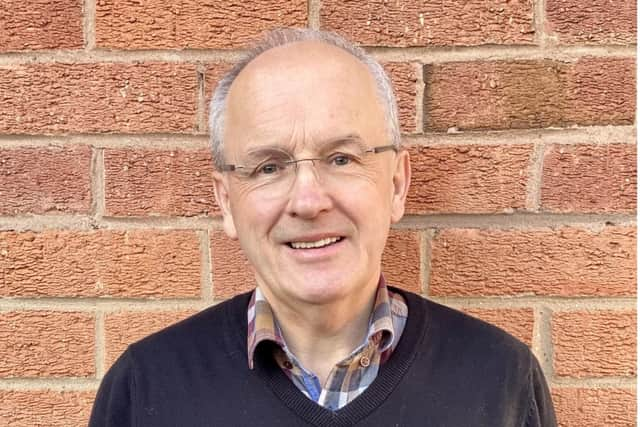 The Coronation Champions Awards invited people across the UK to nominate their local volunteers who make a difference to people's lives.
Nominations were made in eight award categories and Fraser's 'community' nomination covered his tireless works for, and with, the railway communities in Warwickshire to develop local stations and improve the usage of rail, together with his substantial personal work investments with education and policing for the county.
Fraser was born in Stratford and lives in Kenilworth with his wife and they have both been invited to attend the Coronation Celebration at Windsor Castle where Fraser will receive an official Coronation Champions badge and a signed certificate from The King and Queen Consort.
Fraser said: "To me, this treasured award is a recognition of the work and commitment of over seventy volunteers along the railway line between Birmingham and Stratford upon Avon and the real difference they are all making to people's daily lives.
"These awards are also a powerful way to broadcast the message that volunteering to support people working on the front line of the UK's public services is vital in these challenging times."
Fraser and the volunteer group work closely with Network Rail who own, repair, and develop the railway infrastructure in England Scotland and Wales, and the community volunteers highly value their working relationship with the teams in the West Midlands.
Denise Wetton, central route director for Network Rail, said: "The voluntary work Fraser does to support the ongoing improvement of the line and stations between Stratford-upon-Avon and Birmingham makes a huge difference to the journeys and experiences of thousands of people every year.
"This recognition is much deserved and testament to the years of help and support Fraser has provided to local communities."
Fraser also recently accepted a Governorship at Woodrush Academy in Birmingham.
Fay Easton nominated Fraser for the award.
Fay said: "Fraser generously uses skills gained in his working life to support people of all ages and backgrounds.
"His care, concern, and efforts for communities are awe-inspiring and he is a tireless lead volunteer and 'friend' of railway communities covering eighteen towns and railway stations.
"When I saw the Coronation Community Awards looking for 'local heroes', this really resonated, as Fraser is so often called 'a local hero' across this network.
"As well as the gargantuan work for the railways, Fraser also works freely with the local Safer Neighbourhood Policing Team and is a Governor and mentor for a high school along the railway route, supporting young people with life and job opportunities.
"I have worked with Fraser for five years and can honestly say I have never met anyone with such generous public spirit and care for fellow citizens with so much energy given freely to help, support and enrich lives of others.
"This award is so richly deserved."