First day for pupils and students at the new Kenilworth School & Sixth Form
It is the beginning of a new era for the school at the state-of-the-art building at Southcrest Farm off Glasshouse Lane.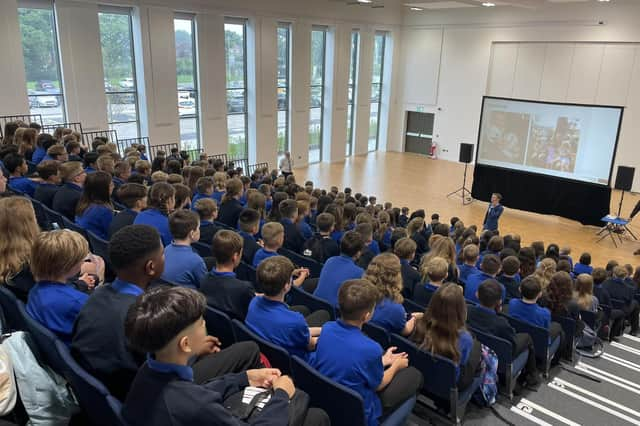 A new era for Kenilworth School & Sixth Form began today (Wednesday September 6).
The school opened its gates for pupils and students for the first time at its state-of-the-art building at Southcrest Farm off Glasshouse Lane.
And, on its Facebook page, the school has posted photographs of the first assembly to take place at the new site as well as pictures of some of the new buildings and its restaurant.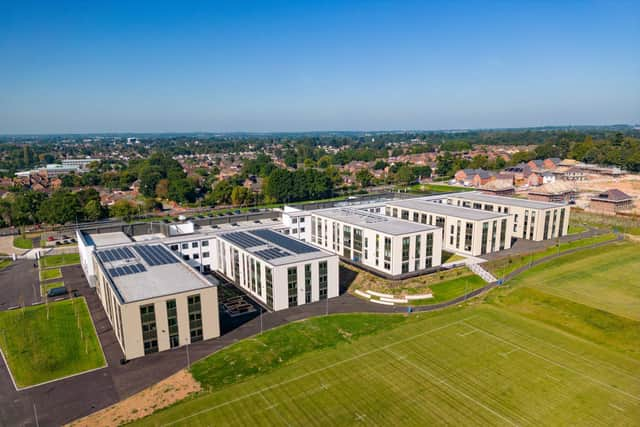 The school has said the new site, spanning over 36 acres of land, and the new three-story campus offer will 'offer improved teaching, learning and sports facilities'.
The school has increased its capacity to provide places for 2,200 pupils – an increase of 440 to cater for Kenilworth's growing population.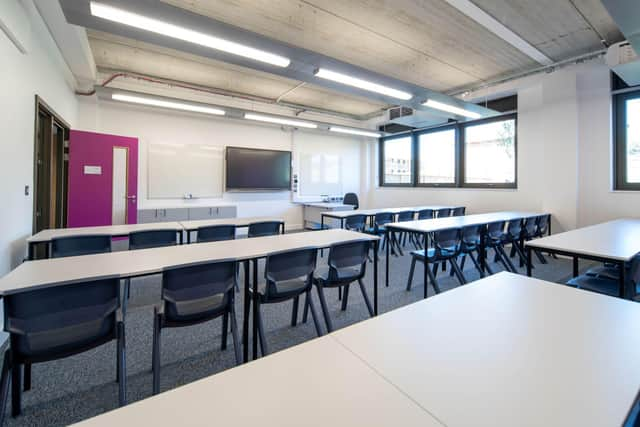 Hayden Abbott, executive head of Kenilworth School and Kenilworth Multi Academy Trust (KMAT), said: "The construction of the new school marks the start of a new and exciting phase for Kenilworth School and Sixth Form.
"The school already had a national reputation for excellence in education and, now following the investment in new technologies and state of the arts facilities, there is no barrier to Kenilworth School & Sixth Form becoming a world class provider known, both for its brilliance in innovation in education and construction, and offering the very best facilities for young people and the wider community.
"The excellent relationships with the team at Morgan Sindall, working closely with KMAT, our representatives and other partners, have ensured that the building and facilities will benefit many people in years to come."
Community and local sports clubs will have use of new sports and leisure facilities, and community groups will be able to hire the hall/theatre and other facilities at the school.
Air cadet group, 496 (Kenilworth & Balsall Common) Squadron, have also been invited to share the facilities.