A beer and music festival held in Kenilworth has helped raise much-needed funds for The Myton Hospices.
The inaugural KENFEST was held at Kenilworth RFC at the end of April, and saw 2,500 people attend.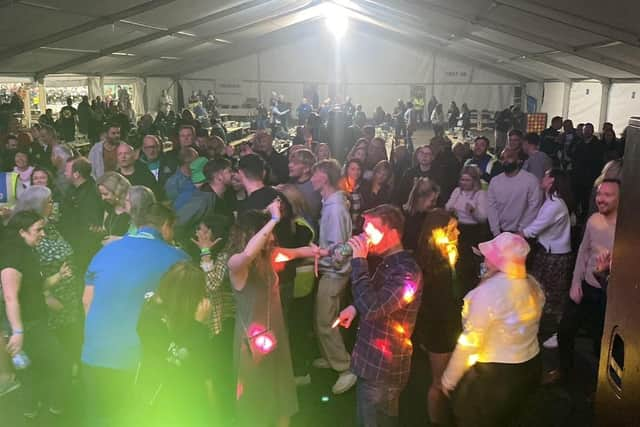 KENFEST is the brain-child of Kenilworth RFC's director of Rugby Jai Purewal, who said: "We strongly believed that Kenilworth was missing an annual beer festival, that should sit comfortably alongside other town events like the fireworks and carnival, and had planned to stage the event a couple of years ago, but it was delayed due to Covid.
"From the outset, the aim was to deliver a family friendly, beer and music festival for the people of Kenilworth and surrounding areas.
"Feedback on our first event has been brilliant and we are already receiving requests for information for next year's event."
The festival managed to raise £4,000 for The Myton Hospices.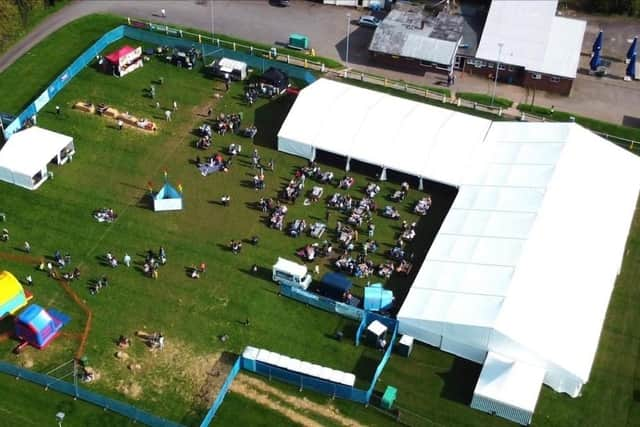 Myton Hospices community fundraiser, Louise Careless, said: "We were delighted to be chosen as the benefitting charity of KENFEST and could see from the outset the scale and detail in the plans, and were confident of a successful outcome for all concerned; that said, we could not have imagined that we would receive a fabulous £4,000 in the
event's first year which is staggering, and we are so grateful. "
Over the course of the festival, 12 live music acts performed, including local performers Barton Hollow, Charlie Ward and Alex Harry, plus acts from further afield such as the Edelweiss Bavarian Showband.
The event was closed out with a party night featuring Kenilworth's own Offset UK.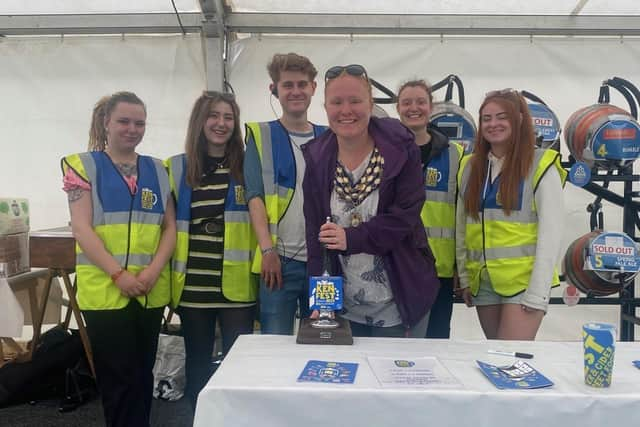 KENFEST attendees were also able to pick from a selection of 60 craft ales, lagers and ciders, from local breweries and further afield.
Festival co-director Martin Stockbridge said: "Sampling the beers for KENFEST was a tough job but someone had to do it.
"Luckily, we weren't short on volunteers to help with this, or throughout the festival to be honest.
"Warwick based Slaughterhouse Brewery created KENFEST ale especially for the festival, and we ran with a couple of other of their beers."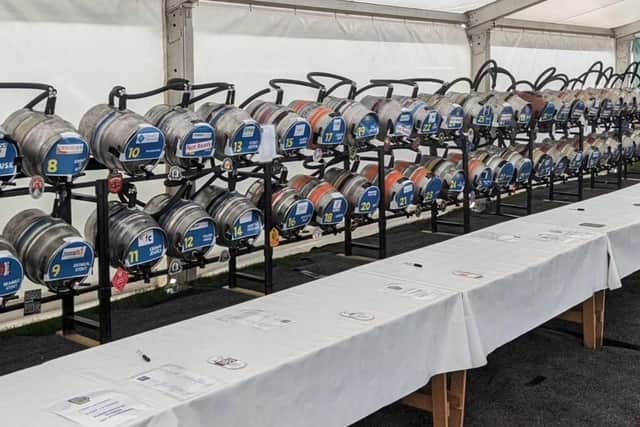 Speaking on behalf of KENFEST, festival co-director Laurence Sibley added: "We would like to take this final opportunity to thank Bromwich Hardy, Emmerson Press, Warwick District Council, Kenilworth RFC, Purity Brewing Co, Hawkesbridge Fencing and AKUMA Sports for their amazing support, we could not have done it without you.
"In addition, we must also thank the 30 plus barrel sponsors, including many local sponsors – you helped immeasurably in the early days of event planning that we were on the right lines.
"It would be highly remiss of me not to thank our amazing KENFEST volunteers, some 100 or so over the weekend.
"We said from the outset that it is the volunteers who set the tone and pace of the event, and boy didn't you all do just that.
"Our final thanks go to everyone that bought a ticket to attend – KENFEST is for you, and we hope to see you all next year."