Kenilworth bookshop's book club going from strength to strength as it builds community of literature lovers
A Kenilworth book club is going from strength to strength as it looks to build a community of literature-lovers within the town.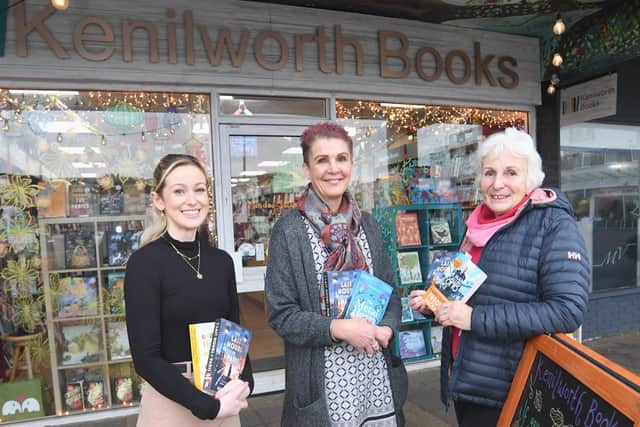 Kenilworth Books, based in Talisman Shopping Centre, started its book club on Instagram during the first lockdown as a way of fostering a sense of togetherness among keen readers.
The book club grew quickly in popularity, and now attracts around 50 people who either attend in person at the store or on Instagram and Facebook.
Charlotte Vaughan, bookseller at Kenilworth Books, came up with the idea and has been impressed with its popularity.
She said: "It's been amazing to see just how much the book club has blossomed since we started it back in lockdown, and we're hopeful of attracting even more members as we head into 2023.
"We read and discuss a wide variety of genres within fiction, from crime, fantasy, romance, mystery and much more.
"We also often choose books from up-and-coming authors who many may not have heard of, and offer a 15 per cent discount to make it easier for people to take part.
"What's great about the book club is that it is very informal – we welcome anyone who enjoys reading and likes to have a chat about what they've read.
"People often dip in and out and there's no pressure to attend every meeting.
"And because people can join via Instagram, it means even if people are away on a particular day, they can still join in.
"Our community of readers has grown and grown, and we'd love for that to continue this year."
If the community grows further, Kenilworth Books is also hopeful of occasionally hosting the club at guest locations.
Hugo Hawkings, chief executive of Discovery Properties, the developers of Talisman Shopping Centre, added: "While Kenilworth Books has always been a superb business first and foremost, it never takes its eye off the things it can do for the community.
"The book club has been a great success for the shop and for book-lovers in Kenilworth, and I'm hopeful many more will join this year."
The next meeting will take place on February 23 at 6.30pm, when author Ruth Druart will be joining the group to discuss her latest novel The Last Hours in Paris.