The Dogs Trust in Kenilworth is hoping to find a loving family for a dog mum who is still waiting for a new home after watching her eight puppies head off to their forever homes. 
One-year-old Crossbreed, Indi, arrived at the Honiley centre in December 2022 after being found as a heavily pregnant stray.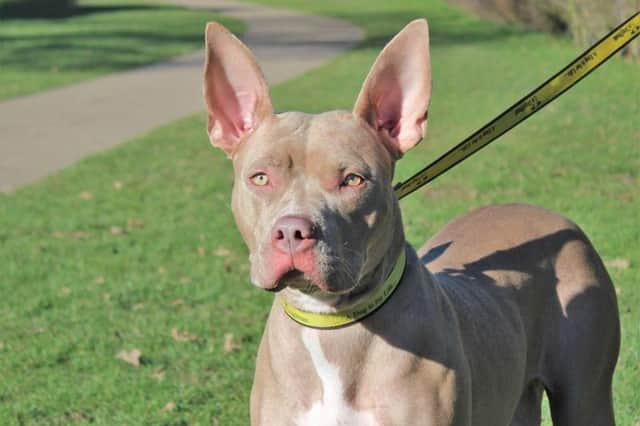 She gave birth to six boys and two girls just days later on January 3.
Staff at the centre looked after the puppies, helping to socialise them and prepare them for their new homes. Once they were weaned, they spent time in foster care through the charity's Home From Home scheme to help them get used to the sights and sounds of a home environment.
Indi's puppies are now settled with their new families, and staff say Indi is now ready to find a forever home of her own.
 Emma-Jane Thomas, manager at Dogs Trust Kenilworth, said: "Indi did an amazing job as a mum.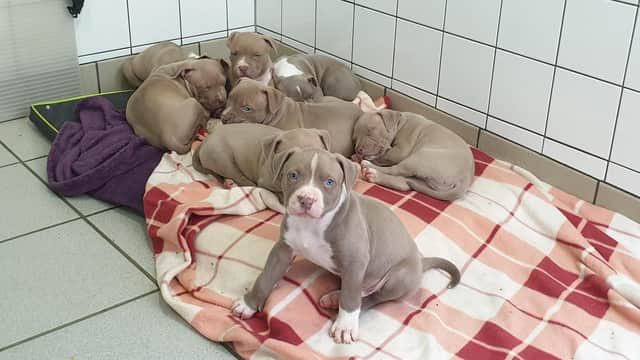 "It was a large litter and of course she'd been through a huge change to her life just days before giving birth, so we are all so proud of how she coped. 
"She is a wonderful dog with lots of love to give who'd make a perfect pet. She's a sensitive soul so needs a family who can commit to visiting her several times to get to know her before adoption day.
"We know all her pups are now happy in their new homes, and that's all we want for her too. She really deserves it." 
Now her time is no longer taken up being a full-time mum, Indi enjoys running around in the outdoor runs followed by an afternoon sleep. She enjoys a fuss from people she knows and can be very affectionate once she trusts people.
Indi could live with older teenagers and possibly another dog.
The team at Dogs Trust Kenilworth are always looking for foster carers to temporarily take on dogs and puppies whilst they wait to be adopted.