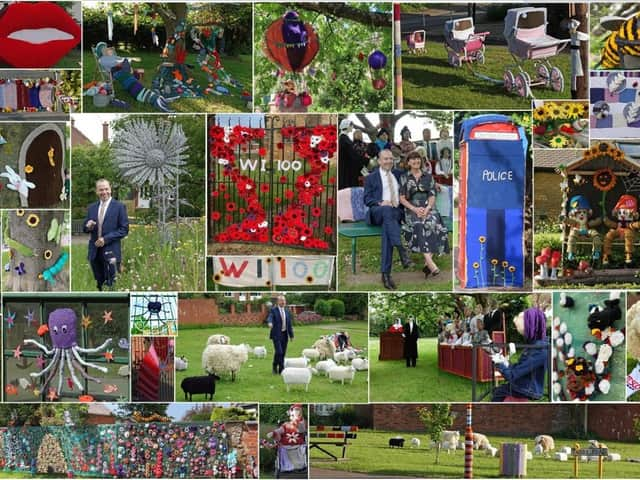 Kilsby's Women's Institute has filled the village with an array of beautiful decorations to celebrate its hundredth anniversary.
On Sunday, June 6, MP Chris Heaton-Harris unveiled the group's Centenary Memorial Sunflower, sited at the village's wild flower meadow.
At the same time Chris opened Kilsby WI's Centenary Yarn Bombing which will be running in the village throughout the summer months.
A spokesperson for the group said: "There are a number of major installations, some based on WI resolutions throughout the years such as Save Our Honey Bees or Don't Fear The Smear, but also lots of interesting bits and bobs appearing throughout the village and since the following Friday, June 11th, is actually National Yarn Bombing day the timing couldn't be better.
"Visitors can pick up a guide to the installations at our local community shop and our local pub as well as from leaflet boxes throughout the village.
"The following weekend also sees the official opening of a series of Heritage Boards strategically placed throughout the village that have been in development for several years and are largely based on the work of local resident and historian Gren Hatton."