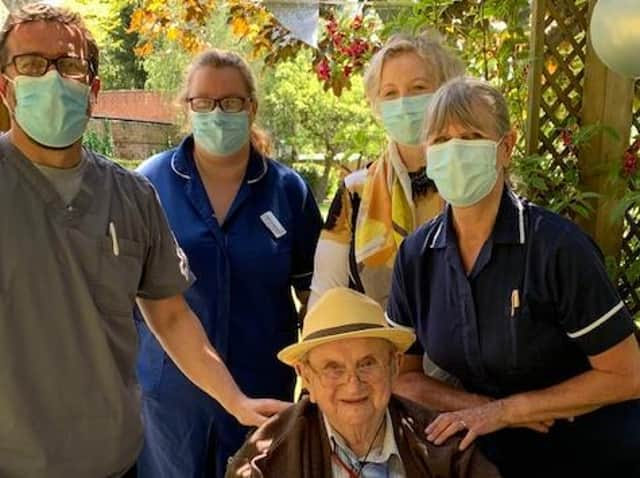 Pictured with Walter are Allan Fairweather (home manager) Pauline and Sarah (care staff) and Jacinda who is a close friend to Walter.
When Leamington care home resident Walter Cheslin was born in 1921 popular music at the times was jazz or classical.
But by the time he was in his late 20s and early 30s rock and roll music had been born and Walter was playing as a drummer in the Bob Wilson Band in Coventry where he grew up and lived.
Walter worked at the engineering firm Herberts in the city.
Walter Cheslin with his 'drum' Birthday Cake.
He moved to live in the James Hirons care home in Leamington three years ago and celebrated his 100th birthday on June 8 (last week) with friends, family and staff at the home and he received a congratulatory card from The Queen.
Walter's birthday cake was donated to the home by David Brown of Dave's Demon Cakes