A Leamington escape room is set for an expansion after having five years of success in the town which has gained it rave reviews online.
Experimental Escape in Warwick Street, ranks among the top places to go in Leamington for 'fun things to do' on Google and Trip Advisor.
Set up in 2017 by friends David Billany and Charlie Little, the business has gone from strength to strength.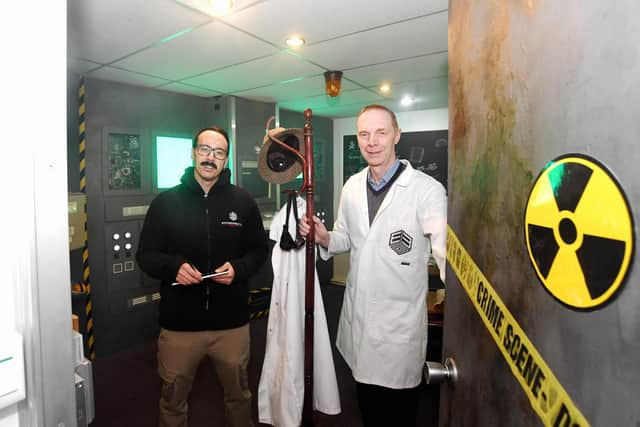 Charlie said: "We're pleased and proud to be one of the 'most fun things to do in Leamington'.
"When we started out five years ago, we were the only escape rooms in the town, but two more opened two months later.
"Our award-winning escape games are designed and built by us, which means we learn to adapt to our customers' needs to make the experience the best it can be."
Visitors to Experimental Escape are transported into a room with a mysterious scenario where they have only 60 minutes to achieve the objective and escape.
After enjoying a strong Christmas as customers returned following the disruptive impact of the global pandemic, the business is now pushing ahead with plans for the future.
"Charlie said: "The Project Warwickshire Business Support Scheme has really helped us to develop our marketing strategies and really focus on what we do best and the areas we need to improve on.
"It has given us access to workshops covering a wide range of topics, and also information of available funding for future projects."
In the coming months, Experimental Escape wants to expand and create more games and develop more challenges to test players' creative and technical abilities.
Business advisor Russell Grant, of the Coventry and Warwickshire Chamber of Commerce, said: "The Experimental Escape team are doing a fantastic job building their business.
"After weathering the pandemic, they are now making great strides and took on board our advice, including a revamp of their website which gives an excellent representation of the experience at their venue.
"They've got an excellent offer full of creativity and innovation and it will continue to go from strength to strength.
"I'm really pleased we could help."