Leamington fundraiser and his team of ex-serving RAF pilots to take on cycling challenge in tribute to the Dambusters
They are due to ride 400 miles.
Watch more of our videos on Shots!
and live on Freeview channel 276
Visit Shots! now
A fundraiser from Leamington and his team of ex-serving RAF pilots will be taking on a cycling challenge in tribute to the Dambusters.
Simon Storey and his team are due to ride 400 miles from Leamington towards the east of Dortmund, Germany.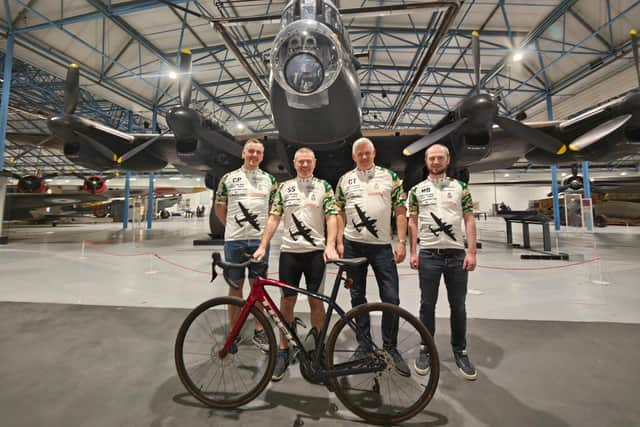 They plan to complete their fundraiser at one of the notoriously bombed dams of 617 Squadron, Mohne Dam, during this year's 80th anniversary of Operation Chastise.
The team consists of Struan Marshall, Craig Pattison, Bob Barba, Harry Bromage, Chris Taylor, Chris Wade and driver Nigel Prothero.
This fundraiser will be the fourth that Simon has planned alongside his friends over the years – raising £35,000 for numerous charities including the RAF Benevolent Fund.
Significant to the birthplace of AJ-Z Pilot Henry Maudslay, 39-year-old Simon will be starting the ride off from Leamington on May 13, and will travel 100 miles towards the Petwood Hotel in Woodhall Spa, Lincolnshire, for the RAF Benevolent Fund's annual heritage Dambusters Ride.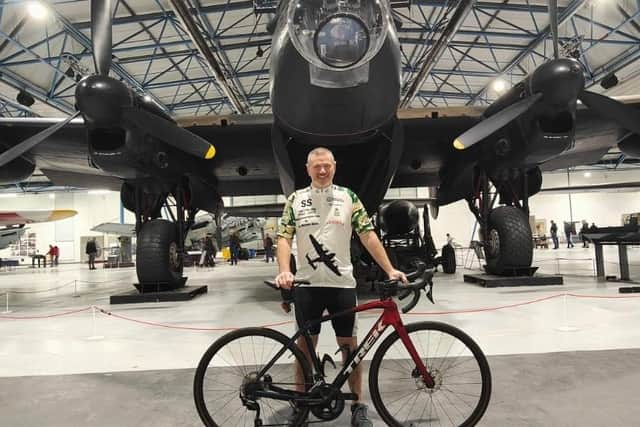 Simon and team will then aim to complete their challenge on May 16 at Mohne Dam.
Simon said: "This challenge is special because I have a real interest in military history – it is something that I enjoyed sharing with my dad.
"The Dambusters, A Bridge Too Far and The Great Escape were favourite films of ours along with many books we used to read.
"One of my friends who is also riding has RAF links too - his uncle was a flight engineer on a Lancaster during the war."
The annual Dambusters Ride pays tribute to the Dambusters, members of the RAF's 617 Squadron who were assembled to bomb three dams in Germany's Ruhr Valley on the night of May 16 to 17 1943 – also known as Operation Chastise.
This year marks 80 years since the raid, in which the bouncing bomb, the brainchild of engineer Barnes Wallis, was dropped at low level on Germany's industrial heartland in the Ruhr Valley.
The mission was a success, but the cost was high; of 133 aircrew who left, 53 were killed and three became prisoners of war.
The Dambusters Ride is made up of a virtual ride and a heritage ride. For more information about the event go to: rafbf.org/ride.