A Leamington group which provides life-saving medical supplies to Ukraine is continuing to appeal for donations as it prepares to make its 13th journey to provide aid to the country.
Medics to Medics has delivered supplies of life-saving and life-changing high-quality medical equipment to those in the most desperate need in Ukraine and is still looking for support to help those in the most vulnerable areas.
The group, based at a unit at the Squab Group in Harbury Lane, was launched by paramedic Kate Wilson just one day after the war began, and while the mother-of-three originally expected the conflict to be over in a matter of weeks, Medics to Medics is now preparing to make its 13th journey to the country in what has now become a life-long project.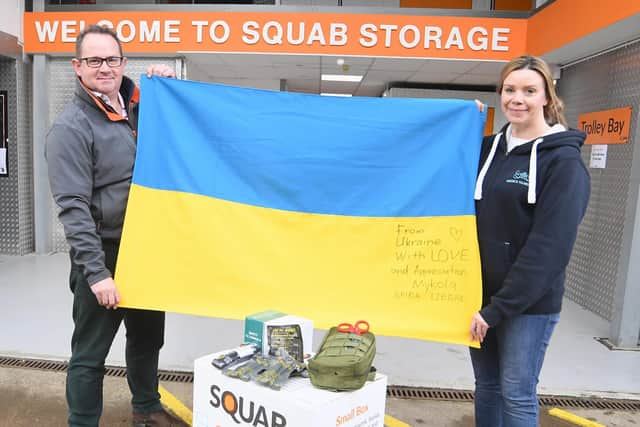 Kate said: "At the start of the conflict I gathered a small team of paramedic colleagues together and within just two-and-a-half weeks we handed over the first supplies.
"As soon as we returned I received a call asking when we could go back, and within three weeks we were out again delivering our second van-load of supplies.
"We now respond to specific requests from hospitals, front line medics and individuals in need.
"It's a difficult task as the specialist supplies and equipment need to be of the highest quality as they are being used to save lives - so we can't risk them failing but it means they can be very expensive and we need donations of funds to fulfil these requests.
"The death toll in the country is also horrific, so one of the other things we are repeatedly asked for is body bags.
"This is one of the most devastating purchases we have to make.
"We are continuing to appeal for donations through our JustGiving page, but people can also contact our supplier directly to purchase items from our wish list that we are desperately in need of.
"We have received an incredible amount of support, but sadly even more needs to be done."