Leamington Repair Cafe could hit 1,000-item milestone at December event
Just 37 items are needed to reach that number with 44 items being fixed at the previous event in November.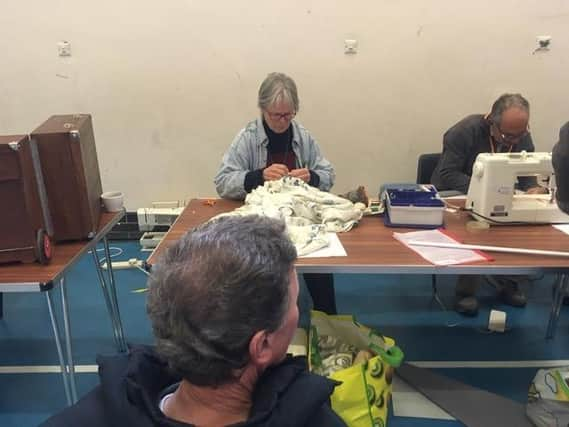 The Leamington Repair Cafe could reach an impressive milestone at its next event this coming weekend
Just 37 items are needed to be fixed at the event at the SYDNI Centre in Cottage Square, Sydenham, on Saturday (December 3) for the cafe to reach 1,000 repairs with 44 items being fixed at the previous event in early November.
These included a child-size table football table, some pictures which had slipped in their mounts, new poppers on a duvet cover and a child's umbrella.
Cafe spokeswoman Judy Steele said: "With the festive season approaching, now is the time to check those fairy lights as we can often get them going again.
"What other Christmas items can our customers surprise us with?"
Clothing, lamps, toys, bikes, garden machinery, furniture, leather work such as belts and handbags and more can be brought into the cafe.
Electrical items are PAT tested for safety if they have been opened.
While people wait for a repairer they can use the Sydney Centre's cafe which serves all-day breakfasts, snacks, sandwiches, toasties and hot drinks.
The repair cafe started in Leamington in July 2018, and in spite of having to take a few breaks during the Covid-19 pandemic, it has been up and running regularly since restrictions ended.
The cafe runs from 11am to 3pm on the first Saturday of the month.
Donations made in exchange for repairs go to good causes.