Leamington Rotary club has donated more than £5,300 to help those families which are most in need this winter.
Working with the winter hardship team at Warwick District Council, the club enabled Christmas parcels of toys and books to be given to children and more than 50 Tesco £25 grocery vouchers to be distributed via the council's family centres.
In the same period, the club created 50 Christmas hampers of treats and presents, which were distributed by the Helping Hands Community Project.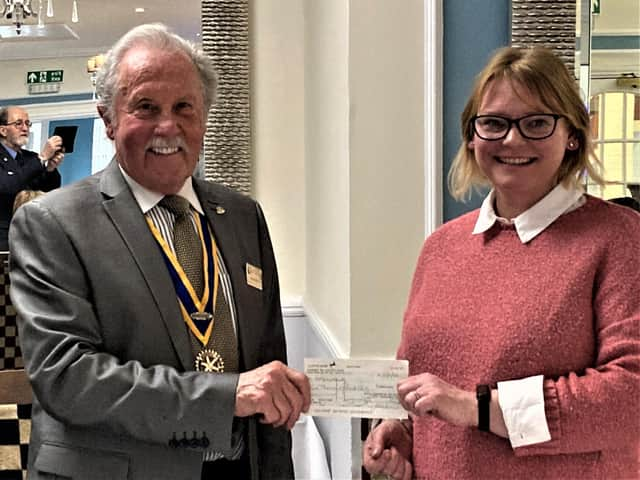 And, thanks to a £2,000 community grant the club obtained from Leamington Town Council, members are working with Helping Hands to purchase energy efficient microwave ovens and low energy ceramic heaters, which are being distributed to families in the town whose needs and circumstances have been assessed.
Helping Hands Community Project is a Leamington charity based in Althorpe St. with their Lighthouse charity shop in Gloucester St, running a wide range of activities and projects to help families and unfortunate people, headed by their Soup Kitchen van and Drop-in Centre, and a wide range of wellbeing activities.
To get involved and help the Rotary Club to support worthwhile causes in Leamington and the surrounding area visit leamingtonrotary.co.uk