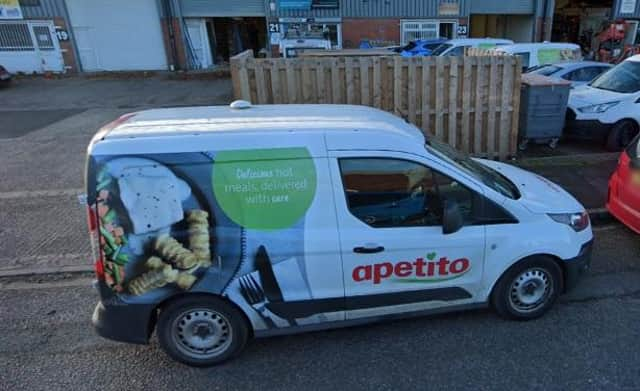 More people have come forward to express grave concerns about the axing of the 'meals on wheels' service in Warwickshire.
Those with loved ones in Leamington and Kenilworth who will be affected have added their voices to calls for Warwickshire County Council (WCC) to stop the cancellation, of - what has been described as - "a vital service" for around 400 elderly and vulnerable people across the area, many of whom live alone and are unable to cook for themselves.
The decision was made after provider Apetito announced it would not be continuing to provide the meals after May.
And the only alternative the council has offered is for people to sign up to recipe box companies such Gousto or HelloFresh, which require customers to prepare ingredients and cook meals.
David Saul, a Cubbington parish councillor, told The Courier and Warwickshire World his sister-in-law, who is in her 90s, will really struggle without Apetito deliveries.
He said: "It's a lifesaver for her.
"She has had two falls recently and in order for her to continue to live at her home she needs a regular hot meal each day.
"She is unable to stand at sink and make a meal for herself
"It seems like the county council is just going to let elderly people starve because of this decision.
"I'm accusing the council of being unfit for purpose."
Mary-Anne Taylor, whose 94-year-old mother lives in Kenilworth and is housebound due to her having various health issues, described the Apetito service "as an absolute godsend".
She added: "It is irreplaceable.
"The service has provided peace of mind for me and, I am sure, many others.
"Its cheerful delivery drivers are lovely and provide another reassuring check on my mum every day.
"It is not helpful to someone in my mum's situation to suggest alternatives such as Gousto and HelloFresh sadly she cannot see well enough to prepare food for herself now, which is why we have been using Apetito.
"She has no freezer or microwave."
Warwickshire County Council has said: "From 31 May 2023 a community meals service in Warwickshire will no longer be available from the council.
"WCC currently subsidises
this non-statutory service to around 400 customers across the county with meals delivered to people in their homes on behalf of the council by apetito Ltd.
"Apetito has informed the council that they will no longer be able to provide the service beyond the contract end date in May and as the council has not identified any viable alternative to continue this provision the service will stop at this time.
"Customers and their families have been contacted about this and we have shared details of other meal providers and offered further social care information and support."
Rugby doctor Gillian Ward, whose 94-year-old mother uses Apetito, has collected scores of supporters for her petition to stop the council from axing the service.