Motorists using a major route in and out of Warwick are facing more than 30 weeks of disruption due to roadworks.
Work is being done on Gallows Hill to create a new four-way junction, which will connect to new housing developments in the nearby area.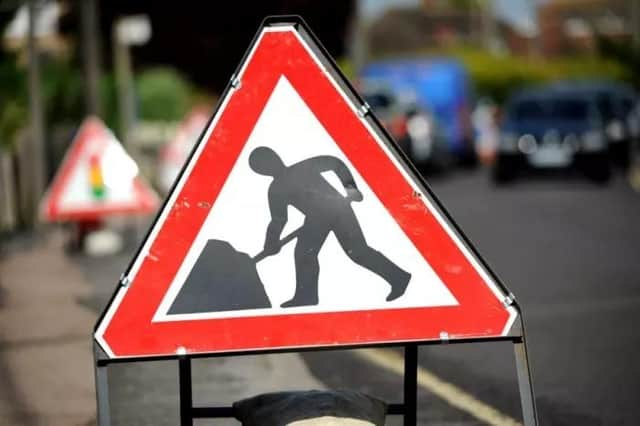 There will be temporary traffic lights as well as some road closures over the 36-week period it is anticipated to complete the junction.
A spokesperson from Warwickshire County Council said: "Highway improvement works will be undertaken in 2023 at Gallows Hill, Warwick (west of Europa Way/Harbury Lane roundabout) to construct a new four-way signalised junction to connect the developments of Vistry and L&Q as part of a wider improvement programme to the A452 Europa Way corridor, A425 Banbury Road and Gallows Hill.
"This will include works to widen the existing carriageway to incorporate new access points to the proposed residential developments, a new shared footway and cycleway facility, installation of traffic signal equipment, street lighting, signage and drainage.
"The duration of the whole project is estimated to take 36 weeks and the majority of the construction activities will be carried out under temporary off-peak traffic signals.
"There are three proposed closures planned as part of the scheme:
"Phase one – night road closure that runs every night from 7pm to 6am from February 27 to March 8.
"Phase two – one-way closure from March 26 to June 10 (with this closure, motorists leaving Warwick Technology Park will not be allowed to turn left toward the Gallows Hill roundabout); and
"Phase three – night road closure (date not yet confirmed. This closure is to facilitate the surfacing works at the end of the project)."
The disruption could also last longer than the initial 36 weeks originally planned for the work.
Warwickshire County Council has also said that there is a chance the start date for phase two could be moved to May due to potential clashing with other work in the area.
The council said if the phase is delayed it could start on May 1 and run until July 16.